2014 Press Releases
2014 Press Releases
UCC hosts First World War conference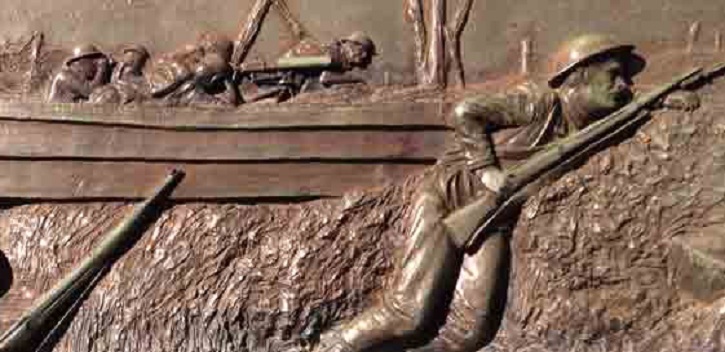 Dr Andrew Murrison, MP, the special representative of British Prime Minister David Cameron for the Centenary Commemoration of the First World War will speak at UCC, 24 January.
The School of History, University College Cork, is pleased to announce that a two-day conference on the subject of Ireland and the First World War Ireland and the First World War: in defence of Right, of Freedom and of Religion'? will take place in UCC on Friday 24th and Saturday 25th January 2014. Dr Murrison will address the conference about the approach of the UK and Ireland to the centenary of the First World War.
Leading historians of modern Irish and European history from the worlds of academia, the media and politics will address the conference. The keynote address at the official opening on the evening of Friday 24 January will be delivered by Professor Gary Sheffield, Professor of War Studies at the University of Wolverhampton, and the closing paper will be delivered by Myles Dungan, the well-known historian and broadcaster, in the early evening of Saturday 25 January.
Other topics to be discussed during the conference include the response of both Irish nationalists and unionists to the war, Ireland's place in the diplomacy of the war, and commemoration of the war in Ireland and beyond. Additional sessions will address the various engagements in which Irish soldiers saw action, domestic social, political and cultural developments during the war, the role of religion in the conflict, the conscription crisis of 1918, media coverage of the war, and its enduring legacy.
Professor Geoff Roberts, Head of UCC's School of History says "In this decade of centenaries the outbreak of the First World War in 1914 is undoubtedly one of the most important anniversaries. The war changed the course not just of Irish history but European and world history. The contemporary history of the world we live in today begins in 1914 and the war's consequences continue to reverberate. While UCC's conference has a particular focus on Ireland, events here will be examined in their wider and comparative context. What happened to Ireland as a result of the war can illuminate broader processes and trends. The conference has a fantastic line-up of speakers, with participants from many different countries. It will be a truly international event in which many different perspectives will be brought to bear on the conflict that ushered in the long twentieth century - an epoch through which we are still living."
The event – which is free and open to all members of the general public who wish to attend – is the third in a series of conferences organised by UCC's School of History and entitled 'Cork Studies in the Irish Revolution.' The purpose of the series is to mark the 'Decade of Commemorations. 1912-23' by bringing the cream of Irish, British and international scholars to Cork. Previous events have examined the home rule crisis of 1912-4, and the 1913 Dublin lock-out.
The School of History acknowledges the financial support given to the conference by the Reconciliation Fund of the Department of Foreign Affairs and Trade. For further information please contact: Gabriel Doherty, University College Cork (T) 021 4902783, g.doherty@ucc.ie, or the conference website: http://www.ucc.ie/en/history/conferences/