2014 Press Releases
2014 Press Releases
Cork hurlers to take on UCC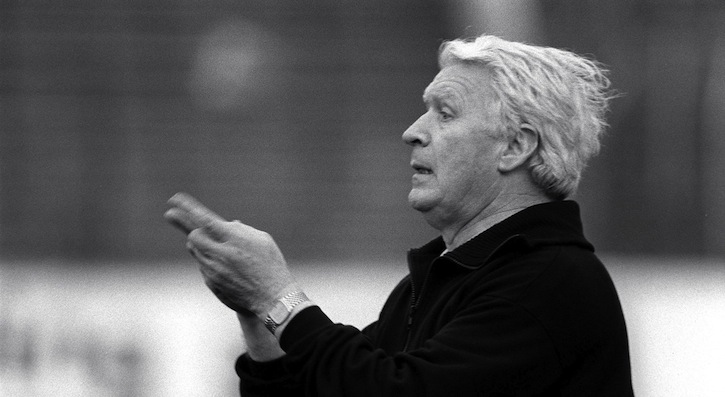 Cork will take on UCC in a Senior Hurling challenge game on Saturday January 25. The free game honours Archdeacon Michael O'Brien and his contribution to the GAA.
The game will begin at 12pm in the Mardyke Sports Grounds.
Michael O'Brien or as he is more widely known, Canon O'Brien has left a huge mark on countless Inter County, Club, College and School teams over the years.
Canon O'Brien coached the St Finbarr's Farranferris Harty Cup sides to four in a row titles and two All Ireland wins in the 70's. Many of the same players involved went on to make an impression with Cork and UCC in later years.
The Canon was linked to many of the Cork Minor winning teams of the 70's as well, but he left his biggest mark as part of the management to the victorious Senior All Ireland teams of 1984 and 1990.
During this period Canon O'Brien, along with Dan Beechinor and Willie J Smyth, led the famous UCC Fitzgibbon sides to eight titles in a row (1981-1988). Amongst the students of that era were some of the great UCC players including Nicky English, Paul O'Connor, Tomas Fitzgibbon, Ian Conroy, Ger Cotter and Cathal Casey. In all, he won 10 Fitzgibbons in 11 years.
In 2013 the President of the GAA, Liam O'Neill launched this competition and UCC GAA are indebted to the O'Brien family who have donated a trophy to the same end. The cup is a replica of the Fitzgibbon Cup and is on display in the trophy cabinet in the Mardyke Arena.
Canon Michael O'Brien has left a permanent impression on the GAA landscape and on the careers of all those that he has come in contact with over the years and it is important that this is recognised.
The Canon has been living in retirement near Mallow for the past number of years.
Entry is free, all are welcome to attend.