2014 Press Releases
2014 Press Releases
UCC graduate receives OBE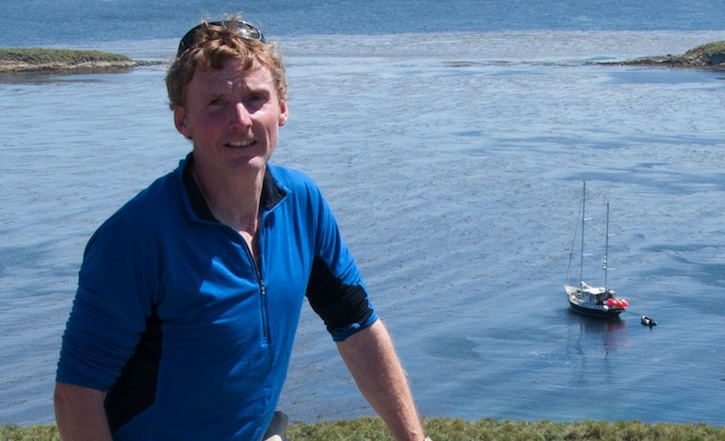 A former UCC PhD student has been awarded an OBE (Order of the British Empire) in the 2014 New Year's Honours List.
Dr Martin Collins, a student of the Department of Zoology (now School of Biological, Earth and Environmental Sciences) UCC from 1990 –1994, received the award in recognition of his outstanding contribution to science and conservation in South Georgia and the South Sandwich Islands.
Today he enjoys a varied role as Chief Executive & Director of Fisheries with the Government of South Georgia and South Sandwich Islands, recently commenting: I'm currently on South Georgia, just keeping an eye on various projects that are in progress, including restoration of historic buildings and the start of the second (and hopefully) final phase of reindeer eradication! (Further details on objective of latter available here: http://www.sgisland.gs/index.php/(g)press_releases )
From UCC he went on to the University of Aberdeen as a Research Fellow and lecturer and in 2002 joined the British Antarctic Survey, based in Cambridge, UK. In 2009 he was appointed as Chief Executive Officer for the South Georgia Government, where his responsibilities include management of fisheries, tourism and the environment.
The topic of his UCC thesis (supervised by Professor Gavin Burnell) was 'The biology of the squid Loligo forbesi Steenstrup in Irish waters'.
His research has always had a strong applied component and involved much collaboration with the Irish fishing industry.