2014 Press Releases
2014 Press Releases
Showdown for young entrepreneurs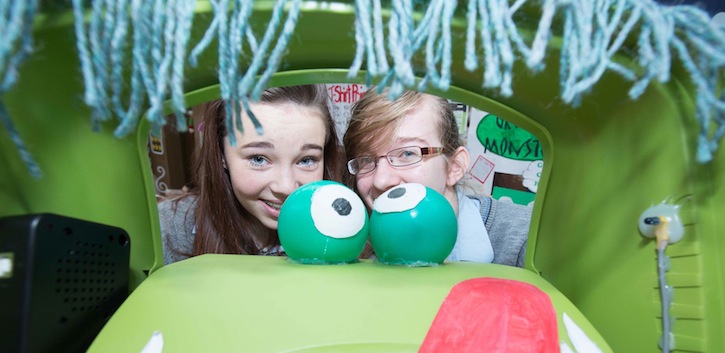 More than 50 mini-companies will compete to become the Cork Schools Enterprise Programme Regional Finalists 2014 in UCC on Monday March 3rd.
The student enterprises from across Cork will present their mini-company business plans and sell their company vision and strategy to a panel of judges in a bid to become the Cork Schools Enterprise Programme Regional Finalists. The overall winners from Cork City and South Cork Enterprise Programmes will each go on to represent their respective Enterprise Boards at the National Final in Croke Park in April.
The day-long Regional Final event at UCC will have a packed schedule aiming to inspire young minds and drive entrepreneurship, culminating in an address to students by world renowned explorer and entrepreneur, Pat Falvey.
"We are delighted that Pat Falvey will address the students of the Cork Schools Enterprise Programme. Pat has had an extraordinary life both as a businessman, entrepreneur and an explorer. His story is truly motivational and he will impart his experiences and wisdom to the next generation of entrepreneurs", said Sean O'Sullivan, CEO of South Cork Enterprise Board.
A panel of judges, including representatives from UCC, will determine the overall winners from each Enterprise Programme.
"Inspiring young minds and giving students the skills and confidence to become young entrepreneurs is at the heart of the Schools Enterprise Programme. We are looking for teams that have an incredible understanding of enterprise coupled with a very innovative product", said Adrienne Rodgers, CEO, Cork City Enterprise Board.
"This year UCC will also provide a three-part mentorship programme to each winning team, on top of the €2,500 in prizes already provided by Cork City & South Cork Enterprise Boards, and this support will be invaluable in helping them prepare for the National Final", she added.
"This is the first year that UCC has been involved in the Cork Schools Enterprise Programme Regional Final and we are really excited to see the innovation, involvement and commitment to the programme among students and schools from across Cork. We are delighted to mentor and support the winning teams in the run-up to National Finals as we believe that the programme provides an invaluable educational and entrepreneurial experience that will develop the next generation of entrepreneurs", said Dr Ian Pickup, Head of Student Experience in UCC.
Three UCC graduates and young entrepreneurs will also hold 'Business Bootcamp Clinics' for participating students throughout the morning, and lecturers from UCC's College of Business & Law will share their passion in Speakers Corner-style sessions also taking place throughout the morning.
The Regional Final will take place in the Student Centre in UCC at 9am on 3 March. The winning "Student Enterprise of the Year" team from each Enterprise Programme will be announced at the prize giving ceremony held in the Aula Maxima, Main Quad at 1pm where additional prizes for Best Display Stand, Best Business Report, Best Innovation, Best Marketing, Best Social Media and Most Promising Entrepreneur will also be awarded.