2014 Press Releases
2014 Press Releases
Reborn on the 4th of July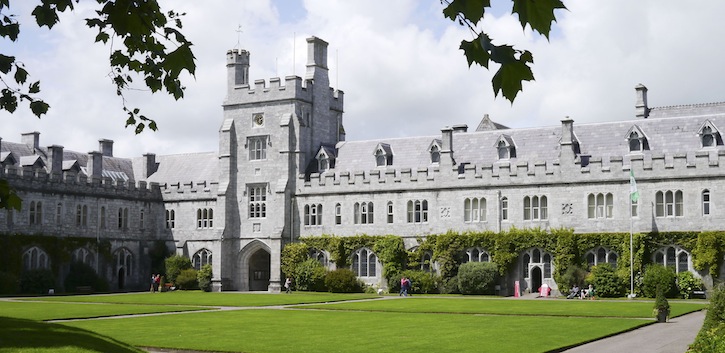 Music lovers take note, Ronan Tynan, Emmet Cahill and Linda Kenny are set to wow at A Summer's Evening on the Quad this 4th of July.
Accompanied by the arresting tones of the band of An Garda Síochána and organised by UCC General Services and Bridewell Community Policing, the 2,000 seated alcohol-free outdoor concert hopes to raise badly needed funds for Enable Ireland, the Cork Association for Autism and the Cope Foundation.
The concert is generously supported by BAM, Washington Village, Synergy Security and The River Lee Hotel, with media sponsors the Evening Echo and Cork's 96FM.
Now in its 9th year, A Summer's Evening on the Quad has raised over €360,000 for local charities. What began as a fledgling event in 2006 has grown into a mammoth fixture on the UCC and Munster music calendar. It has attracted a past audience of over 14,000 people, who recognise the lifeline such charities provide to the wider community.
Tickets to the concert, which begins at 8pm on the 4th of July, are €30 and available from the UCC Visitors Centre (Tel: 021 490 1876 or Email: visitorscentre@ucc.ie) and Pro Musica, Oliver Plunkett Street (Tel: 021 427 1659 or Email: sales@promusica.ie), as well as the deserving charities themselves.
(Video from A Summer's Evening on the Quad 2010)
Remarkably, it will be tenor Ronan Tynan's first time performing in Cork since 2007. He is currently the Alltech Visiting Artist in Residence with the University of Kentucky Opera Theatre teaching Vocal Performance, Voice and Repertoire classes with a focus in oratorio and opera at the undergraduate and graduate level.
Ronan has appeared in concert halls internationally. In the United States he has sung at the Metropolitan Opera House, Carnegie Hall, Radio City Music Hall and Madison Square Garden. Internationally he has sung at the Bayerische Staadt Opera in Munich, the Bastille Opera House in Paris, France the Sydney and Wellington Opera Houses as the National Concert Hall and Cork Opera House here in Ireland.
Linda Kenny has been hailed as one of Ireland's leading songstresses. A classically trained soprano, she is in high demand for concert work and has worked with many leading orchestras and sung in the USA, France, Hungary, Wales and England. A regular on radio, and featured many times on national and international TV, she has performed with some of the most recognisable names in the world of show-business. She will also feature in Hairspray at the Cork OperaHouse at the end of July.
Emmet Cahill has performed our national anthem at Croke Park, Dublin on three occasions, most notably in January 2009 for the 125th anniversary of the GAA. Indeed, three appears to be his lucky number. Over the past three years, Emmet's career has taken him to the international stage. He is currently a lead singer with international Irish Music group Celtic Thunder, with whom he has toured America three times, performing in over 60 cities on each tour. He has also toured Australia extensively on two occasions over the past three years.
Emmet has performed with the group on television and radio stations worldwide and notably performed in an exclusive Celtic Thunder concert at The Pentagon, Washington DC in November 2012. The group have sold over 1 million albums worldwide to date, and most recently their most recent album entitled 'Mythology' went straight in at No.1 on the World Music Billboard Charts.
Follow the build-up to the big day on Twitter: @AsummersEvening or see www.asummerseveningonthequad.com for further information.