2014 Press Releases
2014 Press Releases
Ireland bound for Brazil after all...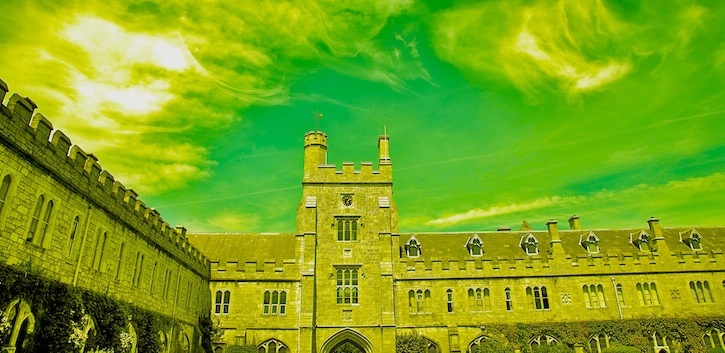 Economic giant Brazil may not be on the official itinerary of Irish government ministers headed overseas for St. Patrick's Day, but Prof. Claire Connolly will certainly be making the journey.
Prof Connolly, Head of the School of English, UCC plans to celebrate St Patrick's Day ahead of time by delivering the W.B.Yeats Chair of Irish Studies annual lecture in Universidade de São Paulo (USP), Brazil later today. The theme of the lecture - which will draw amongst others Ireland's Ambassador to Brazil, Frank Sheridan to open the event - is Irish romanticism.
The lecture is at the centre of a growing relationship between UCC and USP following a bi-lateral agreement, with two prominent scholarships to be announced ahead of St Patrick's Day.
UCC is set to offer a scholarship to a Brazilian student in USP to undertake UCC's Summer School in Irish Studies and Prof Connolly will announce the name of the successful applicant following the lecture.
While visiting Brazil, Prof. Connolly will also participate in examining USP students of Irish literature and announce the opening of the Government of Ireland International (Brazil) Scholarship scheme for UCC. The scholarship will cover tuition and registration fees for two Brazilian students wishing to undertake Masters programme in the College of Arts, Celtic Studies and Social Sciences, UCC (MA Irish Studies; MA Translation Studies; MA Irish Writing and Film) and will provide each recipient with a stipend of €10,000.
These developments stem from UCC's growing relationship with USP. A bi-lateral agreement between USP and UCC was signed in November 2013, witnessed by the Minister for Education and Skills, Ruairí Quinn TD.