2014 Press Releases
2014 Press Releases
Conference to bring wealth of debate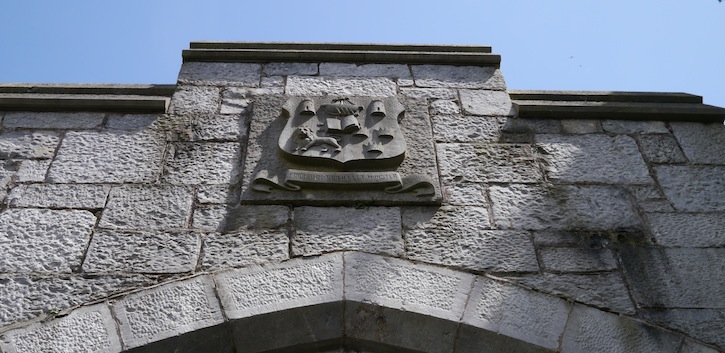 Multi-million selling author and BBC Radio presenter Tim Harford will be the keynote speaker at the UCC Economics Society inaugural conference on 1st February. Other speakers include economists, broadcasters, politicians and journalists.
Harford spent some time lecturing in UCC in the nineties. Since then he become well known through his writing. He contributes to the Financial Times where he writes the world's only economic 'agony aunt' column. His most recent publication 'The Undercover Economist Strikes Back: How to run or ruin an economy' takes a step into macroeconomics, while his online TED talk has over 150,000 views:
The conference (see end for price details) features a number of other high-profile panellists who will debate European and political related economic affairs. Megan Greene, Chief Economist with Maverick Intelligence, based in London, will speak about the current European situation. Other speaks include Brendan Keenan, former Economics Editor for Independent Newspapers, Sinead Ryan, consumer and personal finance journalist with The Herald, and Ciarán Lynch TD, Chairman of the Committee on Finance, Public Expenditure and Reform. UCC economists will also contribute, including Robbie Butler, Seamus Coffey and Declan Jordan.
The conference comes as part of a string of economics events running from Monday 27th January – Monday 3 February. Economist and author David McWilliams officially launched 'Economics Week' on Monday 27th January in UCC. The week concludes with a lecture by John Fitzgerald, Research Professor at the Economics and Social Research Institute, on Monday 3rd February at 7pm in Kane Science Building G02. A full timetable is available here: http://www.ucceconomicsconference.com/
Speaking ahead of the event, conference convener Jamie Cullinan said, "This conference is intended to unite leading academics and practitioners in the field to discuss economic problems with a view towards finding a pathway into the future. Applying the discussion to matters of politics and policy will focus the conference on the most current topics in a continually challenging economic environment."
"Thanks to our hard-working team, we are very happy to have such a fantastic line up from international and national commentators and economists. Many people have read Tim Harford and he has enthralled us with his writing, while we've seen the likes of Megan Greene and Sinead Ryan speaking at Kilkenomics where they proved very insightful commentators. Now more than ever economics is to the forefront of society. Economists have dug into real-world matters and tried to understand human behaviour."
"Importantly this discussion will take place in a college setting and will have the power to influence economic thinking into the future through the attending students, who will also be given an opportunity to question the prevailing economic thought and policy issues on the day."
The conference runs from 11am-5pm on Saturday 1st February. Tickets for the conference are €10, with a €5 rate for students, and are on sale both online (http://www.ucceconomicsconference.com/ ) and on campus. For further information please contact economics@uccsocieties.ie