2014 Press Releases
2014 Press Releases
A Song of Winter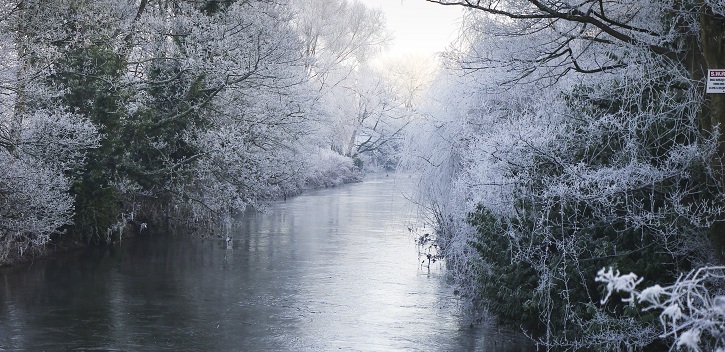 Even in the 21st century with all its technological advances the vagaries of the weather- cold, wet, windy or icy- can affect us all in winter time.
Yet imagine how much more the winter weather would have impacted on the lives of our ancestors, long before the advent of central heating, electricity or motorised transport.
"Winter was a considerable challenge for the people of Ireland a few hundred years ago, and yet as demonstrated by medieval Irish poetry, even given the harsh conditions which they themselves faced, they still had great compassion for the animals and birds who did not even have the shelter of rudimentary houses to protect them from the harsh winter elements," remarks Dr Caitríona Ó Dochartaigh, Department of Early and Medieval Irish, UCC.
Dr Ó Dochartaigh's research activity at UCC concentrates on medieval Irish literature with a particular emphasis on religious texts including devotional material, prayers, litanies and hymns.
The text below is a translation of an Irish poem which is over 1,000 years old, and provides us with a picture of winter life in those very different times. The poem is part of the story of how Fionn Mac Cumhaill, the leader of the Fianna, in his jealous rage pursued the lovers Diarmaid and Gráinne across the Irish landscape in the middle of winter in order to exact his terrible revenge. The translation is from Selections from Ancient Irish Poetry by Kuno Meyer (London, 1911).
A SONG OF WINTER
Cold, cold!
Cold to-night is broad Moylurg,
Higher the snow than the mountain-range,
The deer cannot get at their food.
Cold till Doom!
The storm has spread over all:
A river is each furrow upon the slope,
Each ford a full pool.
A great tidal sea is each loch,
A full loch is each pool:
Horses cannot get over the ford of Ross,
No more can two feet get there.
The fish of Ireland are a-roaming,
There is no strand which the wave does not pound,
Not a town there is in the land,
Not a bell is heard, no crane talks.
The wolves of Cuan-wood get
Neither rest nor sleep in their lair,
The little wren cannot find
Shelter in her nest on the slope of Lon.
Keen wind and cold ice
Has burst upon the little company of birds,
The blackbird cannot get a lee to her liking,
Shelter for its side in Cuan-wood.
Cosy our pot on its hook,
Crazy the hut on the slope of Lon:
The snow has crushed the wood here,
Toilsome to climb up Ben-bo.
Glenn Rye's ancient bird
From the bitter wind gets grief;
Great her misery and her pain,
The ice will get into her mouth.
From flock and from down to rise—
Take it to heart!—were folly for thee:
Ice in heaps on every ford—
That is why I say 'cold'!
If you would like to read more poetry like this, the full text of Kuno Meyer's book can be found on the Celtic Digital Initiative website:
http://www.ucc.ie/acad/smg/CDI/textarchive1.html
And further details about this poem can be found on the Celt website:
http://www.ucc.ie/celt/published/T303014/