Latest News
Latest News
Technological solution to track walking and its benefits among UCC research receiving funding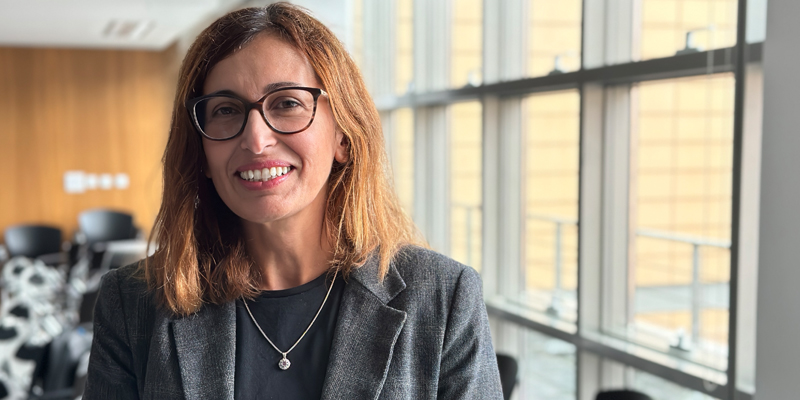 Step Up project aims to improve the health, wellbeing and cognitive performance of middle-aged and older people.
SC-Protein project to develop a system that turns food waste into protein for animal feed.
Two UCC hosted projects awarded almost €500,000 through Science Foundation Ireland's (SFI) National Challenge Fund.
An app enabling people to track their walking and its benefits to support sustained behavioural change and the development of a sustainable waste-to-protein biorefinery system are among the University College Cork (UCC) projects that have received funding today, September 11th, through Science Foundation Ireland's (SFI) National Challenge Fund.
In 2022, 50% of middle-aged Irish people did not meet the recommended guidelines for physical activity. The Step-Up project will co-design a user centred technology solution to increase awareness of the benefits of walking to middle aged and older people. Led by Dr Annalisa Setti, a cognitive scientist in the School of Applied Psychology, and in collaboration with societal champion Cork Sports Partnership and Young at Heart, the Step-Up project will enable users to measure their activity levels, track their walking routes and link these to their mood, wellbeing and cognitive performance. The app will be tailored to each user and their walking locations, providing easy to access information to policymakers on which walking environments best suit walkers.
"We will co-create user-friendly and scientifically informed technological solutions to make people aware of when and where walking is more beneficial for them, encouraging a more active and sustainable lifestyle. Our interdisciplinary team is looking forward to getting the Step-Up project started," said Dr Annalisa Setti.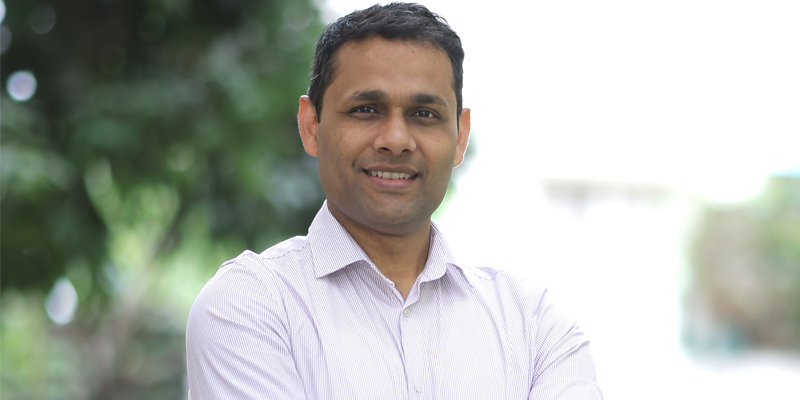 SC-Protein project lead, Dr Gaurav Rajauria.
The SC-Protein project is a sustainable climate-proof waste-to-protein system for developing feed-grade protein solutions. SC-Protein will transform locally available agrifood industry waste streams into cost-effective alternative growth substrates which in turn will generate sufficient feed-grade proteins for animal feed without using arable land and water. Led by Dr Gaurav Rajauria in the SUSFERM Fermentation Centre and the Schools of Microbiology and Food and Nutritional Sciences, and in collaboration with Teagasc and societal champion Trouw Nutrition Ireland, the comprehensive knowledge base generated from this project will underpin the adoption of single cell proteins by stakeholders throughout the Irish agri-food sector.
"We want to develop a system that turns food waste into protein for animal feed, which in turn will reduce waste footprints and free up arable land and water to grow food for human consumption", stated Dr Gaurav Rajauria.
Funded by the EU's Recovery and Resilience Facility, the National Challenge Fund calls on researchers to identify problems related to Ireland's Green Transition and Digital Transformation and work with those directly affected to solve them. The final two Challenges – the Sustainable Communities Challenge and the Future Food Systems Challenge have now begun, with 25 teams joining more than 70 competing for prize awards of €1 million or €2 million in continued funding. The Challenges are structured so that professional researchers must engage directly with the potential beneficiaries of their inventions and solutions to make sure they are responding to their communities' needs.
Professor John F. Cryan, UCC Vice President for Research and Innovation said: "Congratulations to the UCC research teams on their National Challenge Fund awards. These projects will improve the health of middle-aged and older people and reduce waste in the agri-food sector. The interdisciplinary team approach to solving major environmental and societal issues aligns with our UCC Futures initiative to secure a better future for all."