2020
2020
UCC study reveals cost provided by voluntary cancer support services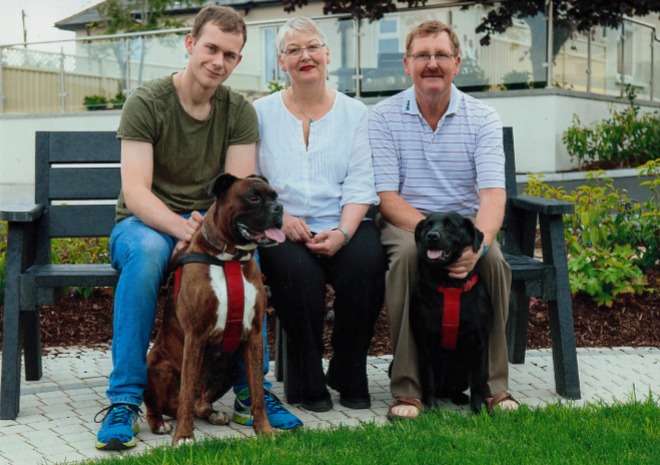 University College Cork has conducted the first ever Irish study of the cost of cancer care provided by a community-based cancer support service. There are an estimated 40 voluntary cancer support services across Ireland, this study examines such example to quantify for the first time the true cost of providing these services, which are crucial to many who experience a cancer diagnosis.
The UCC study examined the East Galway & Midlands (EG&M) Cancer Support, a voluntary service established in 2009 by Jacqueline and Michael Daly, in response to a gap in support they experienced first-hand.
The EG&M Cancer Support centre, with 40 trained volunteers, offers practical, psychological and emotional support as well as a number of complementary therapies to those with a cancer diagnosis and their families in in Galway and the midlands. Annually the centre provides more than 4,000 appointments to cancer patients and their families. Support centres, such as the EG&M Cancer Support, are made possible primarily through fundraising, charitable donations and volunteers.
The study, conducted over a seven-month period from 2018-19, is the first of it is kind for Ireland and rare internationally. It analysed data from the centre detailing the type and frequency of services provided and the true economic cost of these services then was estimated using equivalent health sector salary scales and prices.
The study estimates the total economic cost of providing the services is €313,744 annually or per person was €1,138 per year. The analyses also highlights that has rates of cancer in Ireland are set to rise, the increases the cost of delivering the services will too. The study incorporated a scenario analysis to estimate such costs. For example, if uptake increased to 20% (from current 8%) the total cost to provide this service would increase to €429,043 per year.
"If we don't know the costs, we don't know how to make decisions about the best way to support cancer patients and their families, and how to make things better. This study places the economic microscope on one cancer support service so we can magnify the contribution they make in our society" states Dr Frances Drummond, co-author of thes tudy – "A cost analysis of a community-based support centre for cancer patients and their families in Ireland: the EVeCANs study".
The study results revealed the most frequently used services were transport to treatment (20% of service users), complementary therapies (48% of service users), exercise classes (10% of service users) and counselling (9% of service users).
"Getting a cancer diagnosis is a frightening experience and cancer patients and their families require supports alongside front line treatment. This study shows Ireland's volunteer cancers services are doing so much with small money. This volunteer work is not entered into the national ledger but provides a vital role in helping our communities through a period of immense turmoil. We need a debate on how we can support what is in many ways a hidden helping hand" commented Dr Aileen Murphy, Senior Lecturer Department of Economics, Cork University Business School at UCC.
The study was publicised today to coincide with Cancer Survivorship Week. It was funded by Breakthrough Cancer Research and completed by Dr Aileen Murphy, Senior Lecturer Department of Economics, Cork University Business School, University College Cork; and Dr Frances J Drummond, (Senior Research Fellow, CancerResearch@UCC, University College Cork; Research Officer, Breakthrough Cancer Research) with assistance from Mr Ryan W Chu, student in College of Medicine and Health, University College Cork.