2020
2020
Message of Solidarity from UCC to the Black and Minority Ethnic Community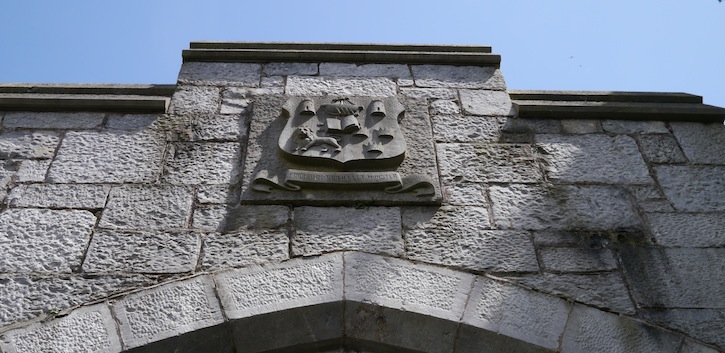 A statement from UCC President Professor Patrick O'Shea:
I am saddened and angered by the violence against George Floyd and other people of colour that we have witnessed. I know that members of our UCC community share these sentiments and frustrations. These events have, once again, brought our attention to structures that create and preserve racism. We are committed to dismantling and transforming them. We are not perfect, but we are driven in our resolve to work together, as a community, on these issues. UCC is committed to advancing equality, diversity and inclusion amongst our staff and our students. We stand in full solidarity with our black and minority ethnic community in the wake of the police violence against George Floyd and others witnessed recently in the US.
Our UCC Race Equality Forum is working to address the concerns of our black and minority ethnic students and staff, and we will continue to combat racism in our community and beyond. We hope that through engagement with this forum, we can work towards delivering parity and inclusion for our black and minority ethnic students and staff, and empower those within our community who are not subject to racial or ethnic inequality to become better allies.
We must not, we cannot, we will not let these ignorant and dangerous prejudices, and the hatred, racism and violence that stem from them block our path of progress.
Equality, diversity and inclusion are at the cornerstone of UCC's values. Support for diversity is not just a good idea; it is an essential idea. Diversity nurtures the fertile fields in which great ideas grow. Therefore, we rededicate ourselves to support those who experience prejudice, hatred and violence in their daily lives. It is time to have these difficult conversations and listen carefully to words that may leave us uncomfortable.
At UCC we continue to welcome those who seek to learn and pursue the search for knowledge, understanding and truth. Biases and the resultant racism are historically entrenched; therefore, changing hearts, minds and policies continues to require a concerted effort. We must firmly push back against these prejudices while informing and educating those around us. Consequently, I am delighted to see many of our colleagues and students being active in the public square.
One of the core graduate attributes identified by our Academic Strategy is to create effective, global citizens who recognise, challenge and eliminate inequality.
We are dedicated to putting equality and inclusion at the centre of the decisions we make, and the ways we relate to each other. We are committed to promoting an ethos of diversity of thought, equality and inclusion in everything we do to support a vibrant, culturally competent inclusive community within, and around UCC.
We encourage all staff and students to visit our website for further information on supports and resources:
Policies: https://www.ucc.ie/en/edi/policies/uccpolicies/
Training: https://www.ucc.ie/en/edi/development/editraining/
Race and Ethnicity: https://www.ucc.ie/en/edi/grounds/raceethnicity/