Mission and Vision
Mission and Vision
Mission and Vision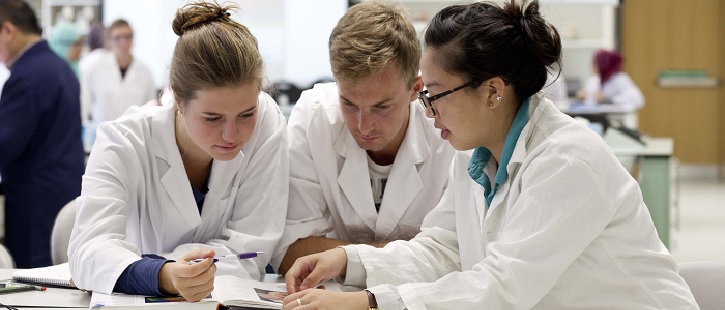 Mission and Vision
Mission Statement:
To co-ordinate the resources (physical, financial and human) necessary to deliver the educational programmes leading to the professional qualification, the MB BCh BAO degree and other degree programmes, and to promote related postgraduate study and research.
School Goals:
To deliver, in association with its constituent departments and in conjunction with related Faculties, and in accordance with all rules and regulations of the University and requirements of the Medical Council, all undergraduate and postgraduate courses of the School.
To provide appropriate support to students, staff and faculty alike. To foster a culture of critical thinking and research throughout the Medical School.
To coordinate and support the administrative activities of the departments of the School. To liaise with the University and relevant External Bodies, including the Medical Council, on all matters that pertain to the School, its courses, degrees, students and graduates.
To Improve the teaching environment in all hospitals in the region. To employ teaching methods that are student-centered, for example, small groups, teamwork, interactive, electronic teaching & learning, integrated education & training, interdisciplinary training, room for electives, special study modules & individual development initiatives, formative and summative assessment methods.
To support the development of the curriculum within the Medical School. To promote the recruitment of the very best students, from Ireland, the EU and elsewhere, to the Medical School.
To establish School policies and procedures in accordance with those of the University.
To administer the School budget and to allocate appropriate budgets to the Departments of the School.
To administer the allocation of pre-registration house officer placements in associated hospitals, to oversee the educational component of the intern year and to ensure compliance with requirements for the granting of permanent registration. To promote Health and Safety for its staff, in accordance with University policies and procedures.