Woman of Steele
A childhood love for the sea sparked a fascinating career for Susan Steele, Chair of the Sea-Fisheries Protection Authority. The dynamic Susan tells Nancy Hawkes of her love of learning, her duty to protect, and how she manages to 'do it all'.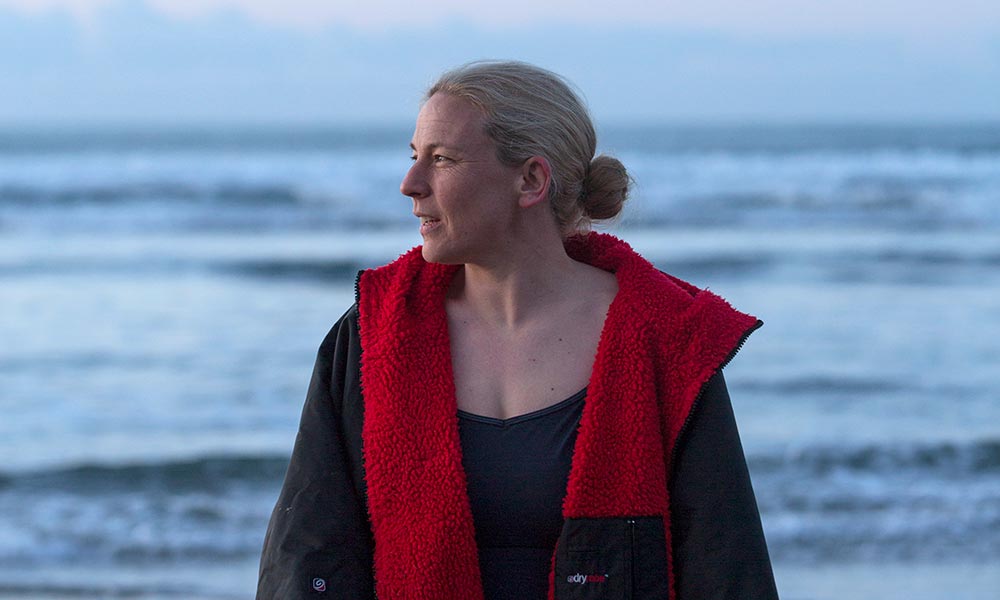 Susan Steele's destiny was sealed at the tender age of three when, driven by her 'obsession' with the sea, she mapped out her future as a marine biologist. She promptly learned off the Latin names of every species of seaweed in her native Castletownbere, West Cork, and spent her childhood summers 'plaguing' a local fish farmer for work experience.
Susan has never been one to do things by halves.
She has come a long way from the days of cleaning out fish tanks and saving up her pocket money to take courses on Sherkin Island. Now Chair of Ireland's Sea-Fisheries Protection Authority, Susan's approach to her career – and life, in general – is proof that anything is possible with passion and determination.
Of course, her love of the sea and sense of duty to protect our marine environment has also played a crucial role.
"When I went into the interview with the SFPA, I spoke from the heart. During it, I realised that this was the most important job I could ever do," recalls Susan.
"And I remember saying in the interview that this is the most important job in the State. Because if we don't have sustainable fisheries, and we don't have safe seafood, then we have nothing to add value to, and we have no reputation."
Susan served as an authority member for just six months before she was promoted to Chair. While her career trajectory may sound dizzying, her phenomenal drive in all aspects of her life meant she was primed for the challenge from the word 'go'.
Following a stint as a research assistant in Trinity at the age of 17, Susan enrolled as a marine biology undergraduate in Bangor University. While the excitement of hands-on experience on a research vessel had tempted Susan away to North Wales for her degree, Cork's shores pulled her back home for her PhD at the Tyndall National Institute, in UCC.
We need to appreciate what we have, because Ireland's coastal area is the richest of any other marine in Europe.
Susan's stint in what was then known as the Lee Maltings was short but sweet. Within just two years she had completed her PhD – but she was far from finished with education, a lifelong pursuit of hers.
"I never stop learning – you can always improve," says the mother-of-seven.
Indeed, it was the idea of improvement rather than lofty career ambitions that first drew Susan to following up with an MBA. She was teaching fishermen how to grow oysters and bring in fish, through an initiative with Bord Iascaigh na Mara, post-PhD, when she had the lightbulb moment.
"I realised that it wasn't enough – they had to learn to make money out of it, and to do that I needed to be able to teach them, and that's where the MBA came from," she explains.
"It wasn't about me going into management; it was about being able to teach them how to manage the businesses."
Balancing motherhood, work and life with an MBA is no mean feat, but Susan approached it like she does everything else in her life: with dogged determination and meticulous organisation. Enrolling in a long-distance course with the Open University meant that she could put her kids' needs first and still attain her qualification – all in the surrounds of her beloved Castletownbere.
After putting the kids to bed each night, Susan would crack open the laptop and get down to study. MBA in the bag, Susan wasn't about to rest on her laurels, though. Well, we are talking about a woman who used to rise at 3:30am on weekends to train in mountain running!
"When the kids were on maternity leave, I would do an extra qualification. I did the MBA after Martin was born, then a Masters in Adult Education after Molly. Then, after Nicholas, I did my truck licence, my coach licence and my pilot's licence."
Where others might see a problem, Susan sees opportunity. A prolific runner with 72 marathons under her belt, Susan's passion for running began when she got a puncture on her bicycle on the way to work one day. When she couldn't cycle to the office, she ran; and once she got a taste for running, she didn't stop.
Ascribing to the idea that anyone can train to do a marathon in 14 weeks, Susan drew on that good old Steele determination to complete her first ever race, the Dublin Marathon, while her youngest child was 10 months old. She was still breastfeeding at the time.
"I believe you always have to set a goal. If you don't set a goal, you don't have anything to aim towards," explains Susan.
"So, if you say 'I'm going to run a marathon in 18 weeks' then you run three times a week because you're going to be running a marathon. So, I will always have some kind of a goal."
Marathons swiftly segued into iron mans, then ultra-marathons – but, again, titles have never been a motivation for Susan.
"I always ran for my head. During the first 20 minutes you have all of that stuff going on in your head. Then it stops; and then you hear the streams and the birds. And I just find that, two hours out running – I could be in the worst mood, and I'll go out and come back happy."
It's clear that Susan adores being a mother, and her children always take priority. While they played football in the field, she would run in circles around it as training for her next race; and when she had to travel for her MBA exams, they all hopped in the car and made a weekend of it.
We're so busy rushing around the place that we stop thinking. We lose sight of what's important, and the plastics are one of many examples of that.
Of course, behind the 'woman who does it all' is a great circle of people, and Susan credits her parents – Norman and Veronica – with not only moulding her into an independent thinker but also being constant supports for both her and her children. Norman is a great 'listener' for the kids; while the late, 'incredible' Veronica – who referred to herself as a 'professional granny' – was always there when Susan needed a helping hand.
"Everywhere I went the kids came with me. That was the one thing that really enabled me to do it all – having my mother and this attitude that the kids would come with me," she explains.
Susan's nurturing instincts certainly extend to her role within the SFPA, and she admits to feeling 'privileged' that her job is making a difference to the future. For her, this is rooted in creating more value for the riches contained in within our oceans.
"We need to appreciate what we have, because Ireland's coastal area is the richest of any other marine in Europe. We have this incredible resource, and we don't appreciate it at all anymore," she says.
"The marine has massive potential. There's the health potential from a diet that's richer in seaweeds and fish; the health benefits of 'the blue mind' – how looking at the sea reduces aggression and makes you feel calmer and happier; and the potential economic benefits of making more out of our fish."
Susan and her cohort are up against some major obstacles, with plastics posing a major threat to our environment. This issue, Susan believes, requires a government effort of smoking-ban-proportions to rectify.
"Sometimes we, as a race, stop thinking. We're so busy rushing around the place that we stop thinking. We lose sight of what's important, and the plastics are one of many examples of that. We have to draw a stop to this – we have to do this," she says, emphatically.
"This will come down to the State looking after its oceans and its pollutions. In the same way that we now have really good protections on our water quality, the plastics will be next."
For now, we can rest assured that, with Susan at the helm, our oceans are in safe hands.
To find out more about Susan's work with the Sea-Fisheries Protection Authority, visit www.sfpa.ie.