4 Nov 2013 - Modern but Classic
4 Nov 2013 - Modern but Classic
Traditional Chinese Painting - 4th, 5th & 6th November 2013
Modern but Classic
The Chinese Painting Department, College of Fine Arts, Shanghai University is the first established department of this kind among China's Higher Education of Fine Arts and has trained many artists who have been the main forces in today's Chinese painting community.
With 4 years undergraduate study and 3 years graduate study, students started from elementary traditional Chinese painting to research classic painting and calligraphy of Tang, Song, Yuan, Ming and Qing Dynasties.
With profound traditional painting techniques and modern Chinese painting language and expression way, students would innovatively make art creation and practice with their own characteristics.
The 30 works exhibited this time in the Jennings Gallery at University College Cork are from undergraduates and graduates from the Chinese Painting Department, College of Fine Arts, Shanghai University. The works include Chinese landscape (shan shui), flower-and-bird (hua niao), figures, Chinese calligraphy and seal cutting and water ink painting.
Among these works, some are class exercises; some are original creations for the exhibition, but all are full of classic spirit of traditional Chinese painting and students' feeling for lives.
We truly hope that these works would serve as a bridge for exchange between College of Fine Arts of Shanghai University and University College Cork and every exhibition audience as well as the art exchange with every art mind to showcase these students' art talent at Shanghai University.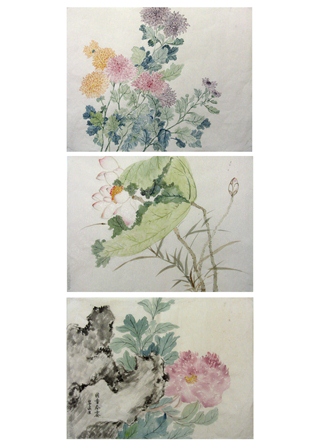 Invitation to Calligraphy interactivity - 5th November 2013
INVITATION
The Jennings Gallery will host a Chinese Traditional Painting exhibition by artists from Shanghai University from 4th to 6th November 2013 in association with the Confucius Institute, UCC.
Mr. Yongbin Xia, Chinese co-director of UCC Confucius Institute would like to invite students to attend
the interactive activity by calligrapher Mr. Xu Buqun
in the Jennings Gallery
10am - 4pm, Tuesday 5th November 2013
Please RSVP: jenningsgallery@ucc.ie
Mr Xu Buqun, Calligrapher, College of Fine Arts, Shanghai University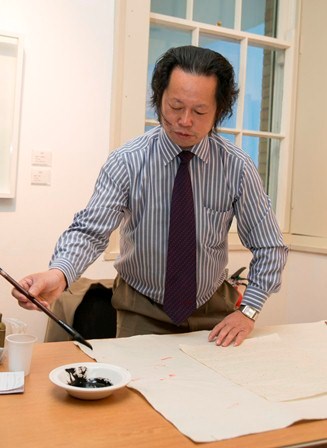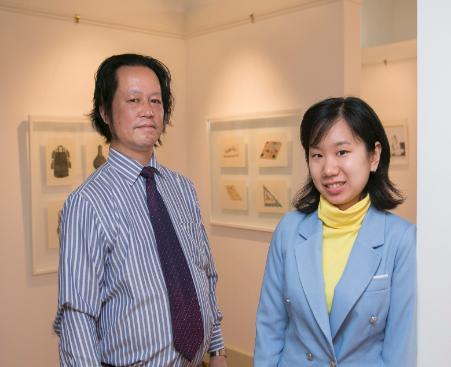 Shanghai University Visit - 5th Nov 2013
The College of Medicine and Health, UCC today hosted a meeting with a delegation from Shanghai University, organised in collaboration with the Confucius Institute UCC. The delegation also availed of the opportunity to view the current exhibition now open at the Jennings Gallery College of Medicine and Health, Brookfield Health Sciences Complex, UCC - Modern but Classic – A Student's Works Exhibition from Chinese Painting Department, College of Fine Arts, Shanghai University.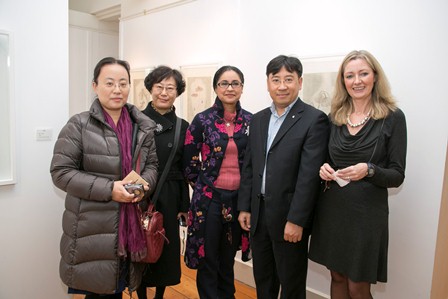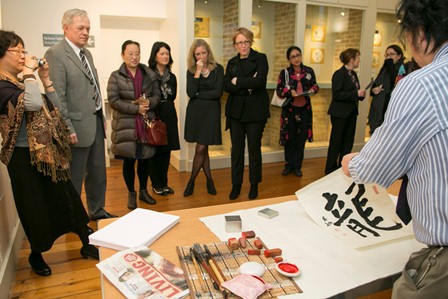 Artists, College of Fine Arts, Shanghai University
Three Artists, College of Fine Arts, Shanghai University
Left to Right: Guo Lianyan, Ran Huaying, Xu Shengjia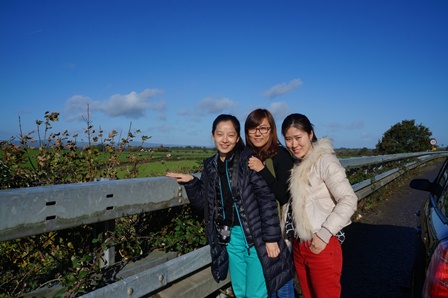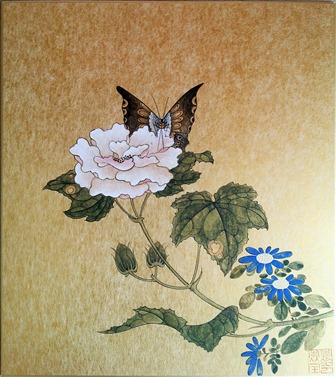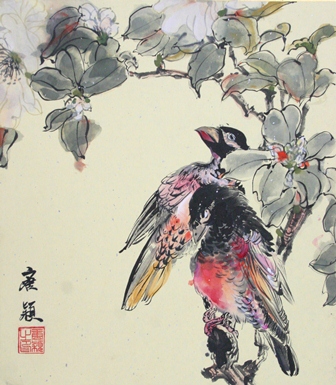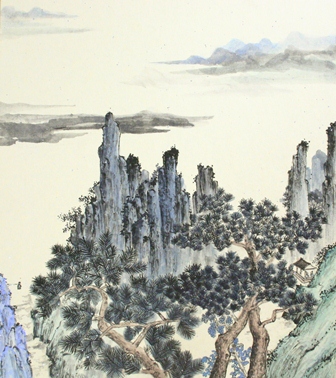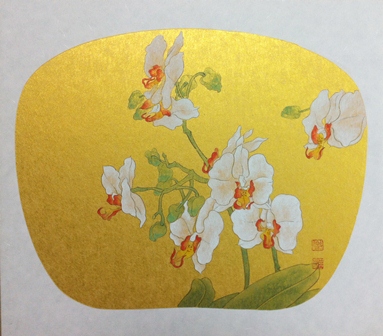 ‌‌‌