News
News
Warps Blind Date - 13th February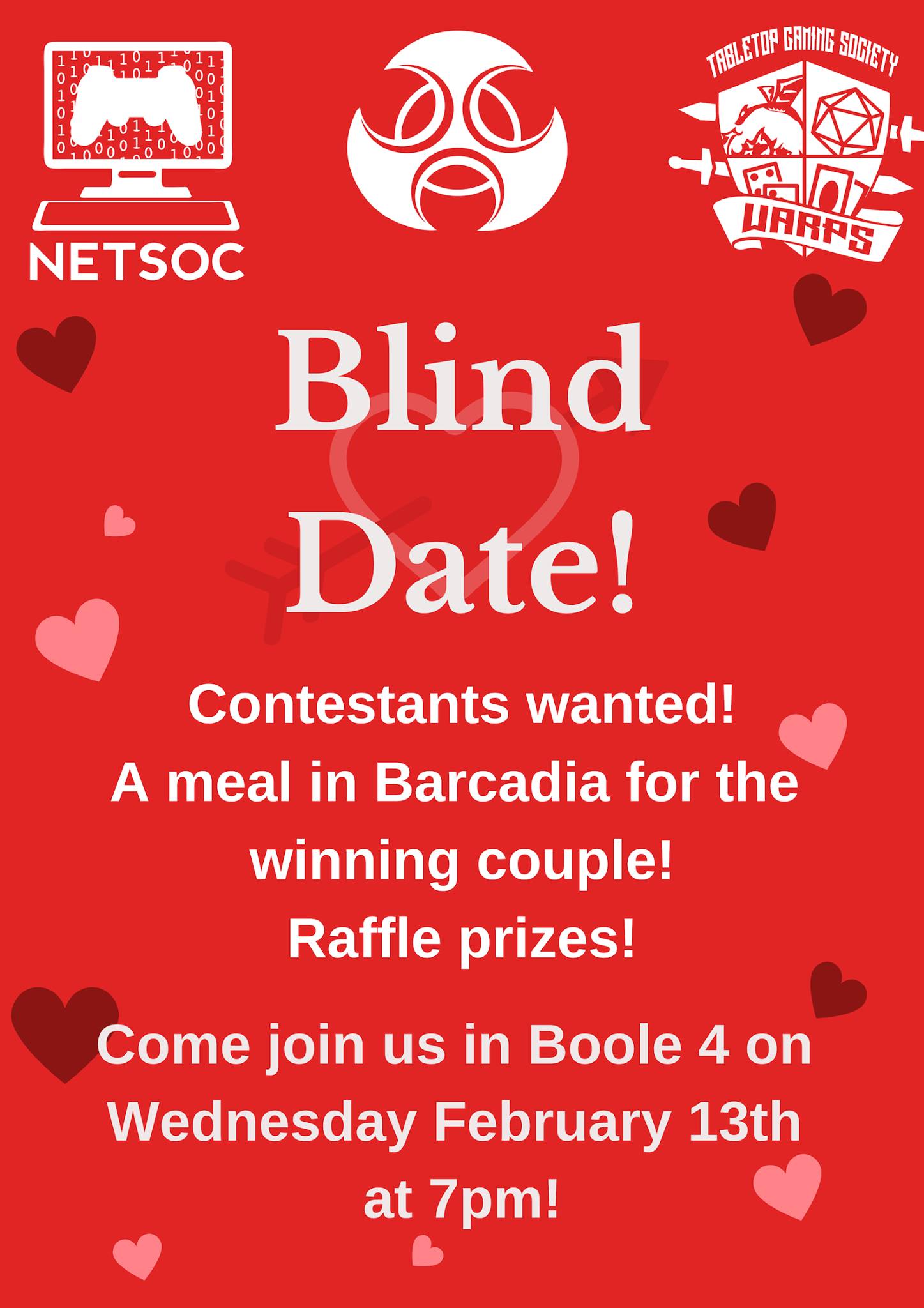 Join UCC Sci-Fi Society, UCC Netsoc, and UCC WARPS Society for a Blind Date!!
The winning couple gets to have a meal in Barcadia and there will be a raffle on the night too!! So make sure to come along at 7pm in Boole 4 on Wednesday the 13th of February!!
For more on this story contact:
For more Warps events visit: https://www.facebook.com/pg/ucc.warps/events/?ref=page_internal.