News
News
UCC ranked 8th in the world by Times Higher Education Impact Rankings.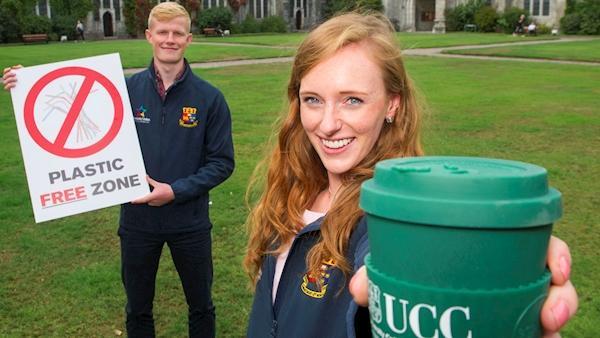 UCC has been ranked 8th in the world by the Times Higher Education (THE) Impact Rankings, placing it as Ireland's leading university for its impact in working towards creating a sustainable future.
The THE Impact Rankings are evidenced based and are only global tables to assess universities against progress towards the 17 United Nations Sustainable Development Goals (SDGs), providing a total of 18 rankings, one for each SDG as well as an overall table.
Over 1,000 universities across the world from 98 countries were analysed in these rankings, which examine universities against their commitment to sustainability at an institutional, local, national, regional and global level. The teaching, research, public engagement and stewardship of universities are assessed to ascertain their alignment with the global challenges that our world faces.
'The entire UCC community of students and staff have contributed to UCC's impact'
Much broader than other rankings, this ranking examines the evidence and also looks at the impact the university is having on society. Whether you work on the SDGs directly or not, the entire UCC community of students and staff contribute to UCC's impact.
The result underlines our lead role globally in relation to sustainability and is in keeping with our top 10 (9th) placing on UI Green Metric and ambitions set out in UCC 2022: Delivering a Connected University. As we know, the SDG's look beyond sustainability and it is really encouraging to note that our research across the SDGs is world class, that our learning and teaching is excellent and aligned with global grand challenges and that stewardship is so central to, and a key part of the student experience at UCC. It also demonstrates that our community engagement and outreach is a signature area of strength for UCC and something that really marks us apart.