News
News
UCC Open Day - 12th October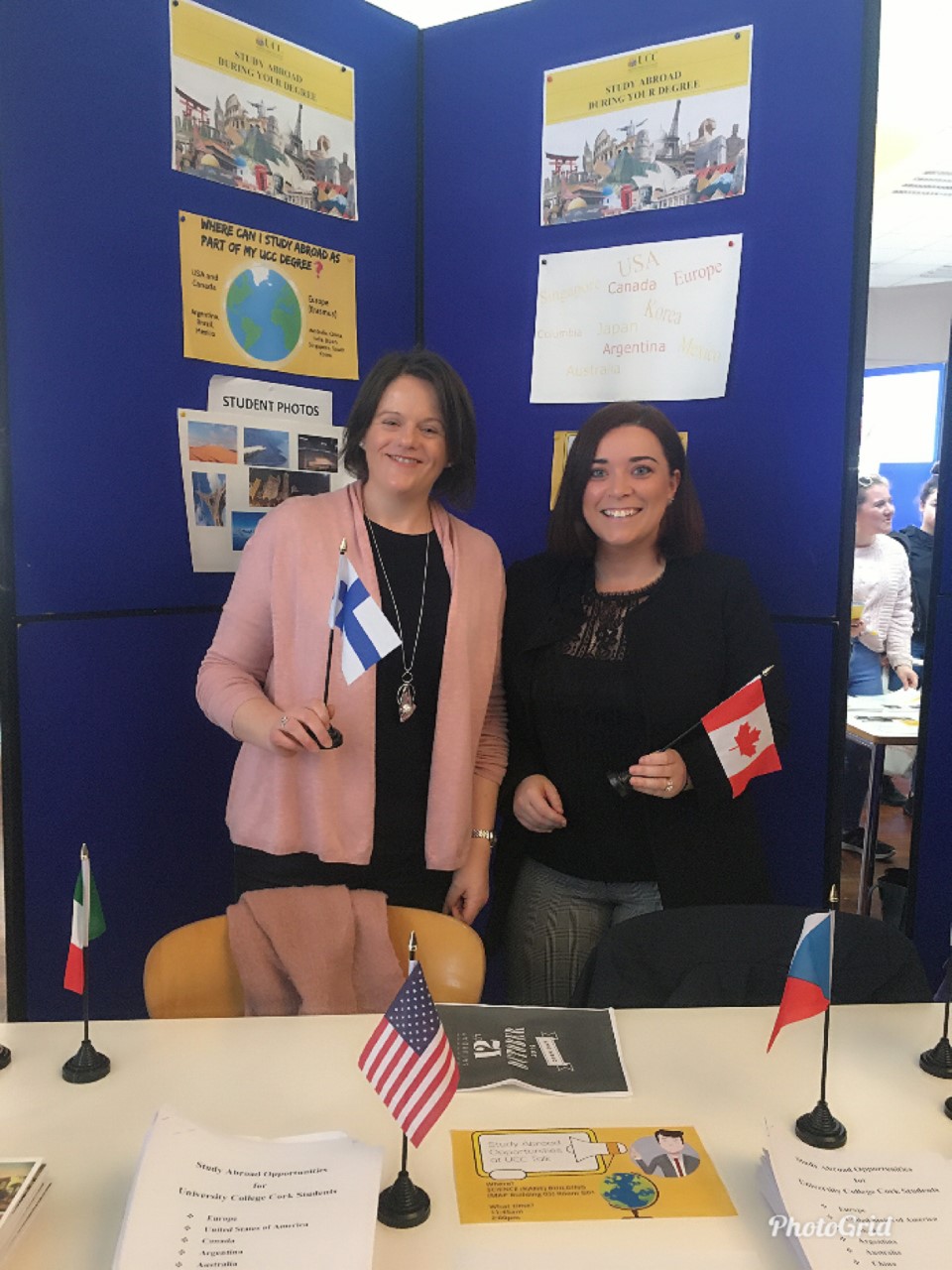 International Office staff meet with future UCC students to discuss studying abroad as part of their UCC degree.
The UCC Open Day takes place twice a year on campus. It allows students to learn about UCC, the courses and opportunities that UCC have to offer.
Each year, International Office staff, Clare Murphy, Mary-Brid Murphy and Gerda Coyne take this opportunity to meet with students and parents to discuss study abroad options. Students can study abroad during their 3rd year as part of their UCC degree. We met with many enthusiastic students and we look forward to meeting with them again to help prepare for their studies/work placment abroad.
For more information on studying abroad with UCC, please click on the following link https://www.ucc.ie/en/international/goabroadwithucc/
or email Internationaloffice@ucc.ie