News
News
UCC International Office Swap Shop Opens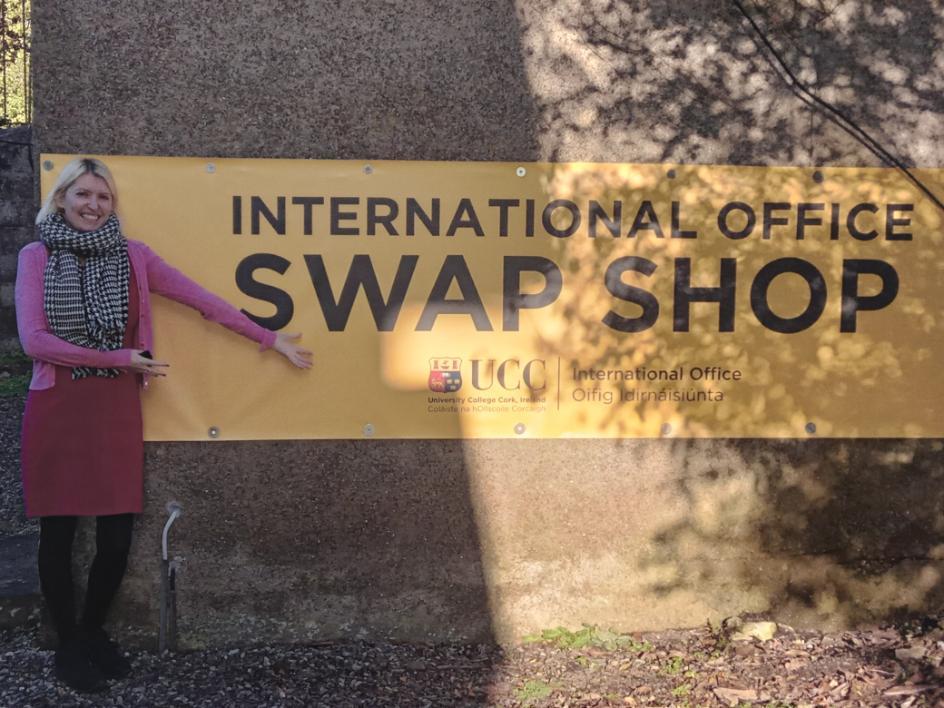 Cheap and cheerful is the name of the game when you're a student.
But one genius project is setting Cork students up with a range of everyday basics for free via a sustainable Swap Shop.
UCC's International Office, which supports more than 3000 international students from the EU and further afield, has been running its Swap Shop on a small scale for a number of years. It will be relaunched for the first time since the pandemic began on Thursday, January 20th, 2022.
"We came up with this idea in early 2019 on foot of feedback from students who were returning home after a semester with us." co-founder Natalie O'Byrne told Yay Cork.
"These students had bought lots of items that they could not bring home for various reasons. Items ranged from rain gear to camping gear; tinned and sealed food, to all types of clothing, footwear, and bedding; stationery and home comforts like hot water bottles, soft furnishings, and everything you can possibly imagine a student might need.
"Instead of everything possibly going to landfill, we take in the goods, sort and organise everything. We work from our storage shed out the back of the office and we then open up for the next group of international students that come into UCC."
All items are completely free to the students.
"It's not only a brilliant way for students to save money, but also to meet us, know we are here to help, and to connect with one another too," said Natalie.
"We believe it's important to build a sense of community among our international students and to help them to feel part of the UCC family as a whole."
The end goal is to open the Swap Shop up to all students in UCC to help offset some of the financial struggles students are facing.
The Swap Shop, based behind the International Office at Roseleigh, Western Road, will open this Thursday from 9am to 4pm with an appointment system to manage queues with social distancing.
You can find out more on Facebook.
Story courtesy of YayCork.
For more on this story contact:
Natalie O'Byrne, Student Support Team,
UCC International Office
021 490 3490
natalie.obyrne@ucc.ie