Archive
Archive
2018. March 21st. Werewolves in Galician Folklore and Literature.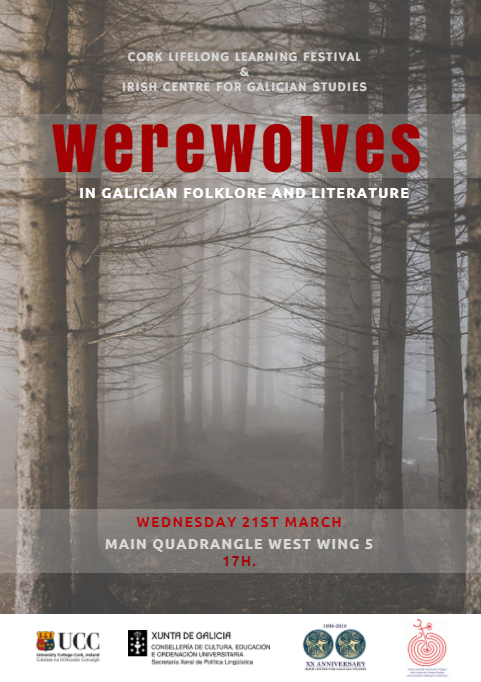 The Irish Centre for Galician Studies in collaboration with the Cork Lifelong Learning Festival presented a talk about werewolves in Galician Folklore and Literature.
The figure of the werewolf is one of the most popular in Galician folklore and its presence in oral tradition and literature is continuous. Historical characters like Romasanta (1809-1863), known as the Werewolf of Allariz, spurred an already rich popular imaginary, making further stories and novels arise. Besides, the vitality of this figure transcends beyond the horrific story of the serial killer and assorted approaches to the werewolf myth proliferate accross different cultural manifestations in contemporary Galicia.