Contact Us
Contact Us
From left to right, Dr Joanne Fearon, Caroline Seacy, Sharon Murray, Colette O'Gorman, Dr Karen McCarthy, Jim Corbett.
Meet the Team
CHAMPIONING FOOD
A team has been brought together from specific backgrounds - industry, research, finance and marketing - our goal is to connect food science professionals by providing a range of services to both internal and external stakeholders.
Jim Corbett, Director


A food science graduate of UCC, Jim was formerly Managing Director of Bewley's. A food industry veteran, Jim has worked in Ireland, the UK and United States in management positions with major food processors including Lakeland Dairies and Kerry Group, underlining his extensive strategic leadership experience in the Food sector.
Tel: 353-21-4903092
e-mail: jim.corbett@ucc.ie
Sharon Murray, Financial Controller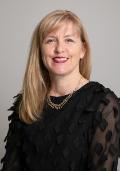 A management accountant, Sharon provides the financial support required to manage a portfolio of over 100 research projects. Partnering with the Department of Agriculture, Food and the Marine, Enterprise Ireland, Industry and other third level institutions, Sharon's role is key in the successful management of the funding process.
e-mail: s.murray@ucc.ie
Karen McCarthy, Research Coordinator

A microbiology graduate, Karen completed her PhD in the APC Microbiome Institute. Karen provides support for research activity, ranging from our external engagement with industry and stakeholders to supporting our internal researchers and their grant applications. Karen is also responsible for management of the UCC-Teagasc Strategic Alliance in Food Research.

Tel: 353-21-4903810
e-mail: Karen_McCarthy@ucc.ie
Colette O'Gorman, Senior Executive Assistant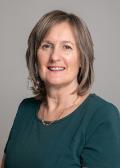 Colette provides valuable administrative support to numerous principal investigators, postgraduate students and postdoctoral students. Liaising with finance, human resources and various departments across UCC, she manages human resources and payroll data, expenses, invoicing and procurement for numerous research teams.
Tel: 353-21-4901728
e-mail: c.ogorman@ucc.ie
Caroline Seacy, Marketing Coordinator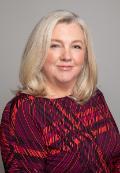 A business graduate, Caroline completed her Masters Degree in Marketing in Kingston University, Surrey. With extensive marketing experience gained in industry, Caroline has significant strategic marketing, project management, new product development, event management and brand development experience.
Tel: 353-21-4901447
e-mail: caroline.seacy@ucc.ie
Dr Joanne Fearon, Industry Liaison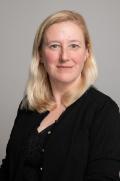 A chemist, project manager and trainee psychologist, Joanne's role is to prepare young professionals for the transition from university to the workplace, ensuring our graduates are meeting the requirements of the dynamic agri-food sector. Joanne has extensive experience in skills development, including graduate and professional development planning, training needs analysis, project management and professional leadership.
Tel: 353-21-490 1424
e-mail: j.fearon@ucc.ie
Mary McCarthy Buckley - Manager, Food Institute Training Unit
Mary holds a BSc Dairying and MSc Food Economics from UCC. Mary manages The Food Industry Training Unit which services the part-time continuing professional development and training needs of people working in, or associated with, the food and agri-food sectors.
Tel: 353-21-490-3363
email: m.mccarthybuckley@ucc.ie

Find us by using Google Maps
The Food Institute, Room 354, Food Science Building, College Road, University College Cork, Cork