Contact Us
Contact Us
Due to Covid, we are currently working remotely and are occasionally on campus.
Therefore, please contact us via email, details are provided below.
From left to right, Dr Joanne Uí Chrualaoich, Caroline Seacy, Sharon Murray and Colette O'Gorman.
Meet the Team
CHAMPIONING FOOD
A team has been brought together from specific backgrounds - industry, finance, CPD and marketing - our goal is to connect food science professionals by providing a range of services to both internal and external stakeholders.
Sharon Murray - Financial Analyst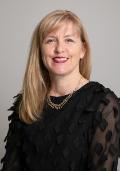 A management accountant, Sharon provides the financial support required to manage a portfolio of over 100 research projects. Partnering with the Department of Agriculture, Food and the Marine, Enterprise Ireland, Industry and other third level institutions, Sharon's role is key in the successful management of the funding process.
Tel: 353-21-4903138
e-mail: s.murray@ucc.ie
Caroline Seacy - Marketing & Communications, Outreach, Public Engagement and CPD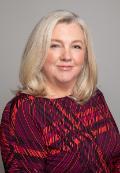 A business graduate, Caroline completed her Master's Degree in Marketing in Kingston University, Surrey and completed a Postgraduate Certificate in Digital Marketing at MTU.
With extensive marcomms expertise gained in industry and in the higher education sector, Caroline has significant strategic marketing, communications, event management, brand development, outreach, public engagement and digital marketing experience. She manages marketing and communications and is a lecturer and co-manager of the award winning CPD Rejuvenate Programme which is run in conjunction with Taste4Success Skillnet.
Caroline is the Project Manager for the College of SEFS' SFI funded 'Appetite for Knowledge' outreach and public engagement programme.
Tel: 353-21-4901447 / 086 854 1005
e-mail: caroline.seacy@ucc.ie
Colette O'Gorman - Senior Executive Assistant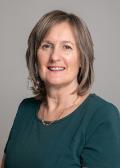 Colette provides valuable administrative support to numerous principal investigators, postgraduate students and postdoctoral students. Liaising with finance, human resources and various departments across UCC, she manages human resources and payroll data, expenses, invoicing and procurement for numerous research teams.

Tel: 353-21-4901728
e-mail: c.ogorman@ucc.ie
Dr Joanne Uí Chrualaoich - Industry Liaison and CPD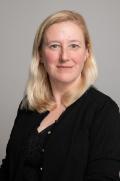 A chemist, project manager and psychologist, Joanne's role is to prepare young professionals for the transition from university to the workplace, ensuring our graduates are meeting the requirements of the dynamic agri-food sector. Joanne has extensive experience in skills development, including graduate and professional development planning, training needs analysis, project management and professional leadership. Joanne is a lecturer and co-manager of the award winning Rejuvenate Programme.
Tel: 353-21-490 1424
e-mail: j.uichrualaoich@ucc.ie
Deirdre Hilliard - Accountant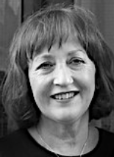 Deirdre is an accountant providing financial support to FNS researchers. Deirdre worked to financial controller level in multinationals in Ireland and the Benelux. Upon return to Ireland, she set up the multi award winning fresh organic food brand "Just Food". Deirdre is the Programme Manager for the Diploma in Leadership for the Agri-Food Sector (Agriculture and Agri-Food) run by FITU.
Tel: 086 3830011
e-mail: Deirdre.Hilliard@ucc.ie

Find us by using Google Maps
The Food Institute, Room 354, Food Science Building, College Road, University College Cork, Cork