News & Events
News & Events
FITU Welcomes New Class - Diploma in Corporate Direction (Food Business)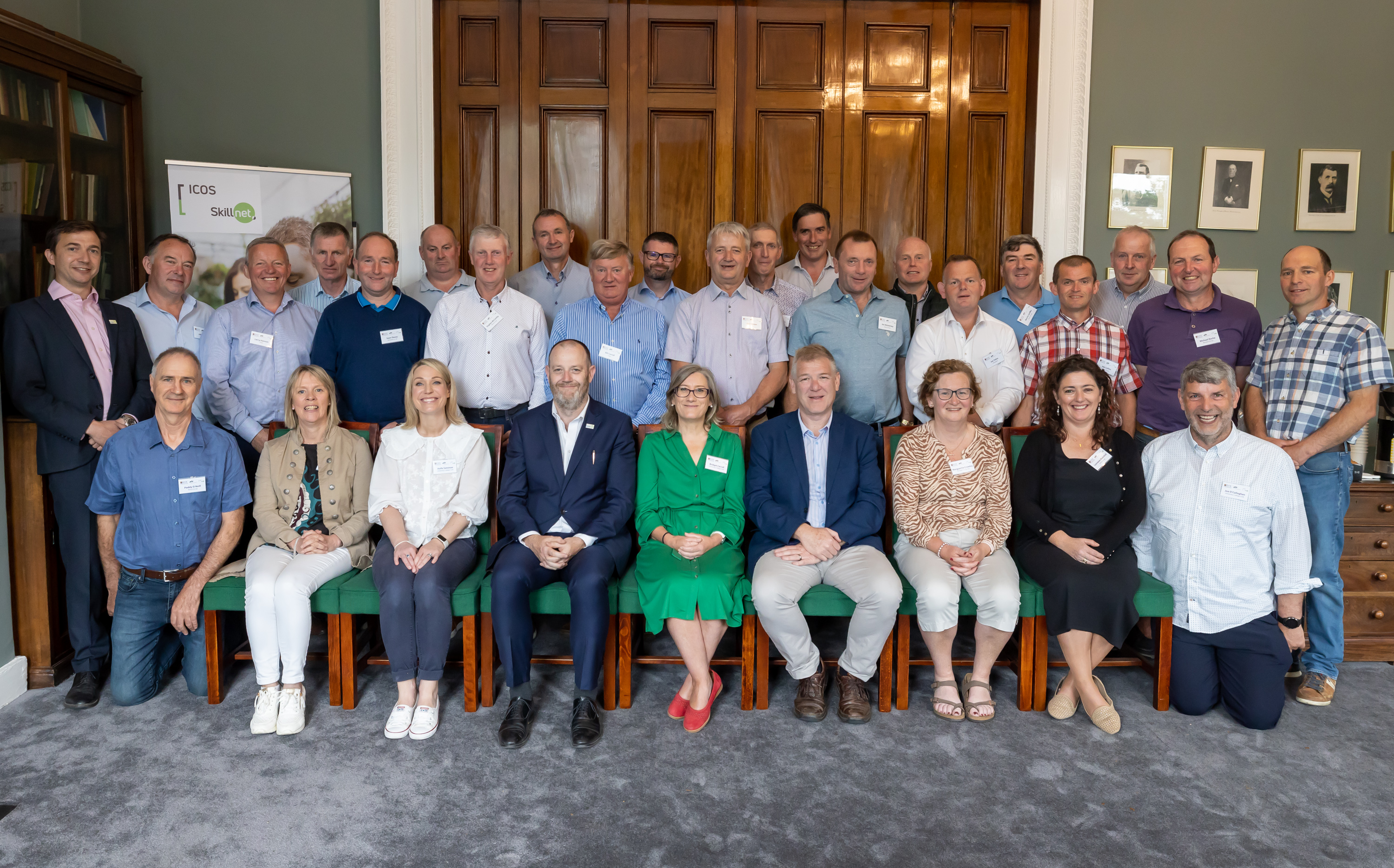 The Food Industry Training Unit UCC and ICOS Skillnet are delighted to welcome another cohort of co-operative board member participants onto the Diploma in Corporate Direction (Food Business) for 2023-24.
Commencing in June, this innovative part-time diploma is a management development programme for co-operative board members and senior management. Developed by ICOS and University College Cork*, it is designed to improve the capabilities of co-operative directors and senior management in positively influencing the strategic direction and corporate governance of co-operative and agri-food companies in Ireland.
This year's 24 participants will build on existing skills and develop new management capabilities in a highly applied and interactive learning environment (both in-person and online), stimulated by academics and industry practitioners.
Completing three modules to date, participants have focused on areas including corporate governance, financial appraisal, and communication and presentation skills. There will also be a continued focus on sustainability across the programme.
Participating co-operatives include: Arrabawn, Aurivo, Bandon Co-op, Barryroe Co-op, Dairygold, Drinagh Co-op Ltd, Kerry Co-op, Lakeland Dairies, Lisavaird Co-op, Templemore Mart and Tirlán.
For further information on the programme, please see here.
* This part-time Diploma is organised by the Food Industry Training Unit (FITU), in association with the Department of Food Business and Development (Cork University Business School) and Adult Continuing Education (ACE), all based in University College Cork, and in partnership with the Irish Co-operative Organisation Society (ICOS). The Diploma is Level 7 (Special Purpose) in the National Framework of Qualifications. Accreditation for the programme rests with University College Cork.