News & Announcements
News & Announcements
Cork IMTA – UCC PME Bursary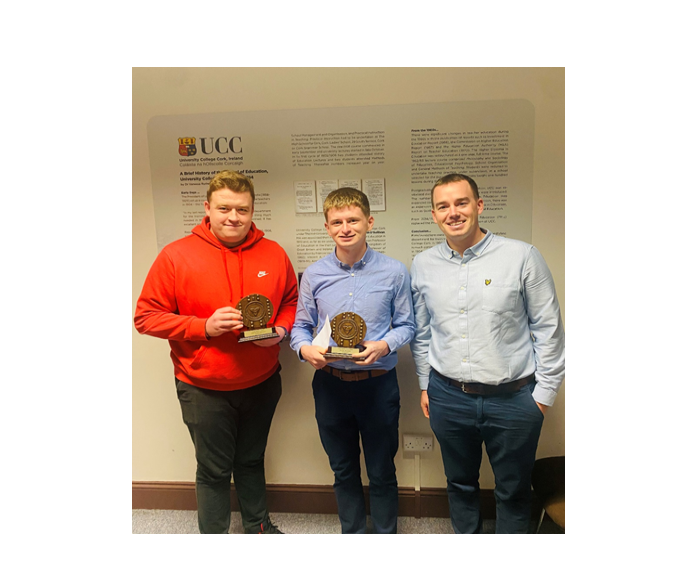 Congratulations to current PME 1 students Conor Mulcahy and Coleman Quin who were awarded bursaries from the Cork Branch of the Irish Mathematics Teachers Association (IMTA).
The bursaries were awarded to Conor and Coleman at a small reception in Leehomle on the 22nd of November.
Huge thanks to the Cork IMTA for their generosity in awarding bursaries to support incoming UCC PME mathematics student teachers in their studies and well done to Conor and Coleman on their successful applications!
Many thanks to Eoghan Long (Cork IMTA Chairperson) for making the presentations on behalf of IMTA.