News & Announcements
News & Announcements
Annual B.Ed. Sports Studies and Physical Education Student Awards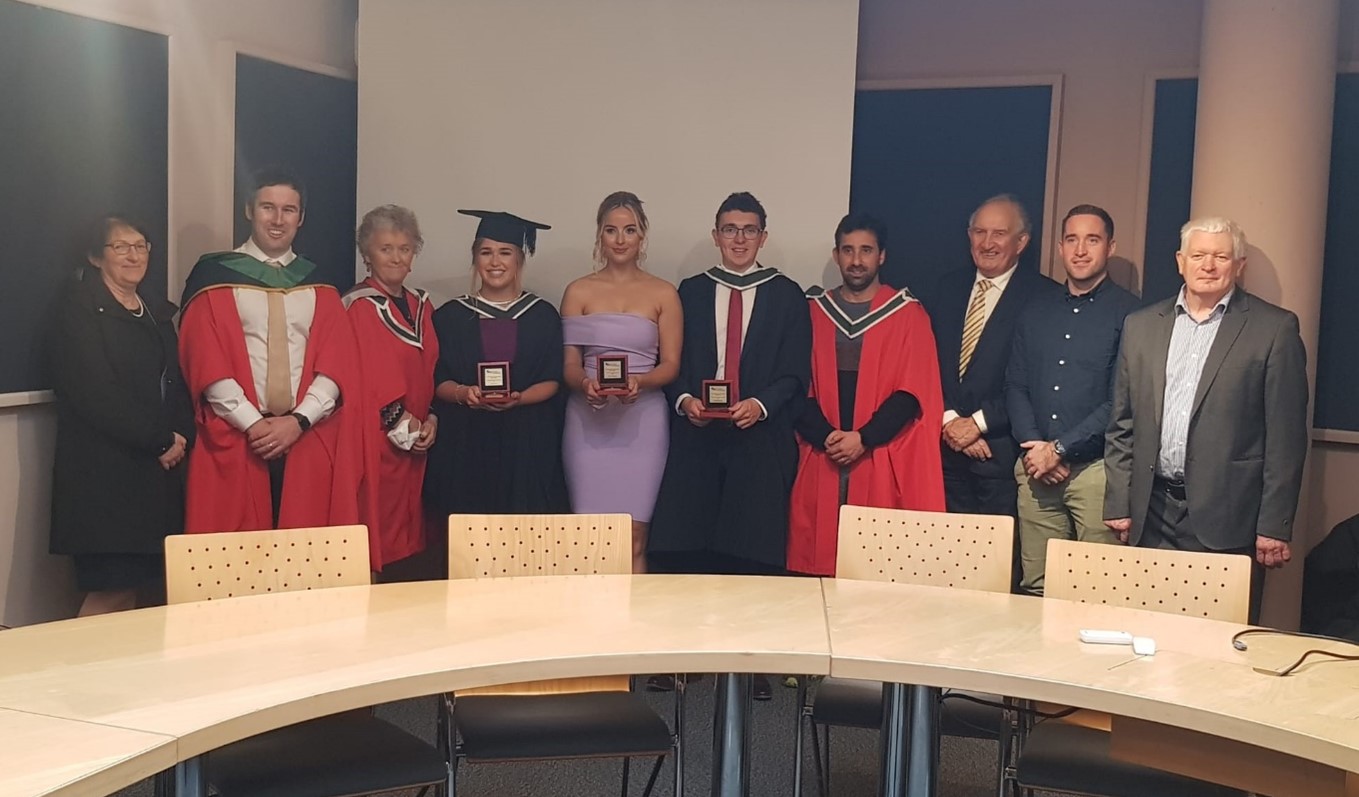 On the 19th October (2022), the Annual B.Ed. Sports Studies and Physical Education (BEDSSPE) Student Awards took place in the Múscraí room at 2pm, attended by many of our full and part-time colleagues within the School of Education.
Three specific awards were presented by Dr. Wesley O'Brien to the following 3 students:
1. Éamonn Ryan Role Model Award - Aoife Dowd
2. Academic Excellence Award - Tomás Manning
3. Above and Beyond Award - Aoife O'Mahony
This was a lovely occasion to acknowledge some of our outstanding BEDSSPE Graduates of 2022, in the presence of their family, friends and loved ones. This is a BEDSSPE Programme tradition that has been in existence since October 2010.