News
News
Hands on Practical Paediatric Course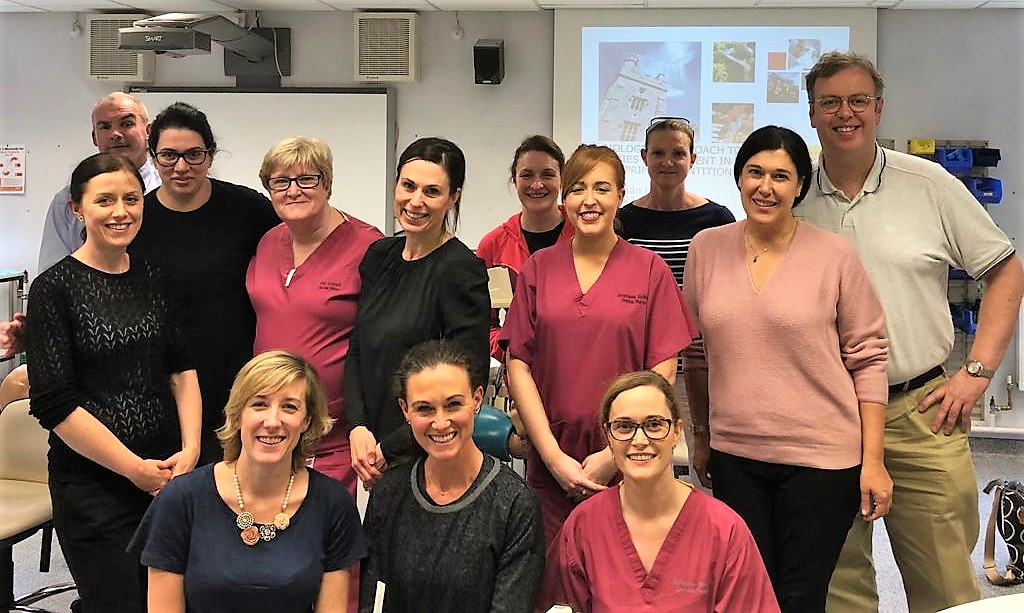 On 22 & 23 August, Cork University Dental School & Hospital (CUDSH), in partnership with the Irish Society of Dentistry for Children and 3M, hosted two hands-on practical courses.
These practical hands-on courses were on the contemporary management of carious primary teeth. Led by specialists in Paediatric Dentistry, Dr Siobhán Lucey and Rona Leith, the attendees participated in a full day of didactic and practical treaching on pulp therapy and placement of stainless steel crowns on primary molars, including the use of the Hall techique. The course attracted national interest, and it was a pleasure to connect with colleagues from both general dental practice and the HSE Dental Services from around the country.
The CUDSH Operative Teaching Laboratory provided excellent simulation teaching facilties and the attendees also benefited from the able support of members of the CUDSH Dental Nursing Team, Ms Phil Scannell, Ms Stephanie Spiteri and Ms Siobhan Howley, not the mention the welcome provided by Mr Fred Burdett, CUDSH General Services, at the front door on both mornings!
Overall, it was a very positive teaching and learning experience in Paediatric Dentistry, which was well received by all, and one which we hope to emulate again in the future.
For more on this story contact:
Dr Siobhán Lucey
Telephone: 021 490 1120
email: siobhan.lucey@ucc.ie