Staff Area
Staff Area
Sharepoint Site
The Centre for Continuing Professional Development now has a Sharepoint site for UCC Staff.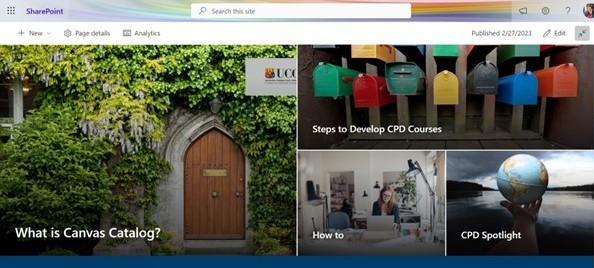 This site contains information on how to develop a CPD course, the approval process and the support available to schools and departments for marketing and processing applications for courses.
Click here to access the Centre for CPD Sharepoint site.
Please contact cpd@ucc.ie if you have any difficulties logging on to this area of the site.