Youth Work
About This Course
Fact File
Title

Youth Work

Code

PDYW

Duration

1 Year

Teaching Mode

Full-time

Qualifications

PG Dip

EU Fees

€6,130
See Fees and Costs for full details.

Non-EU Fees

€16,700

Entry Requirements

See Requirements for full details.

Closing Date

Open for EU applications, check rounds closing under How to Apply

Non-EU Closing Date

30 June 2023

Start Date

4 September 2023
Course Outline
The Postgraduate Diploma in Youth Work is ideally suited to enthusiastic, fun-loving, critical-thinking, and creative people who are motivated to impact positively young people's lives.
Youth work encompasses a broad and diverse range of social, cultural, educational, and political activities, which are based on young people's voluntary participation in leisure time activities that emphasise social inclusion and support civic engagement. The Postgraduate Diploma in Youth Work prepares students for exciting, meaningful, and challenging careers in youth work and related organisations that aim to promote young people's well-being and to empower young people as active, critical citizens who can contribute to positive social change at local, national, and global levels.
This is a professionally accredited course that provides practice-based training to aspiring professional youth workers and continuing professional development for existing youth workers (who do not already hold a JNC-recognised qualification). The course may be undertaken on a full-time basis only.
Modules
Our Youth Work course includes a variety of taught modules that focus on youth work professional training and continuing professional development in youth work. All modules are delivered through the School of Applied Social Studies. The course comprises five taught modules and two placement modules worth 60 credits in total:
Semester 1 (35 credits)
Semester 2 (25 credits)
SS6031 Practice Placement II (20 credits)
SS6023 Project Planning, Management and Leadership Skills (5 credits)
Successful completion of all modules awards a Postgraduate Diploma in Youth Work, which is professionally accredited (JNC-recognised) and endorsed by the North-South Education and Training Standards Committee for Youth Work (NSETS).
Course Practicalities
The Postgraduate Diploma in Youth Work is available on a full-time basis only and is delivered over one academic year from the date of first registration for the programme. Lectures normally take place on Tuesday and Wednesday evenings from 5.30-7.30 pm, though this may vary at specific times of the year. You are also required to attend a 5-day induction session in the week preceding Semester 1 and two intensive week-long workshops at the end of Semesters 1 and 2.
Students are required to complete two practice placements in separate locations including:
A short practice placement of 100 hours (Placement I)
An intensive, block practice placement, which is a minimum of 10 weeks in duration, comprising 30 hours per week (Placement II)
You will also undertake a variety of academic and practice assessments, including essays and placement reports. There are no formal written examinations on this course.
Programme Staff Team
Our team have extensive youth work experience from practice and academia. They have been involved in youth work as practitioners, theorists, researchers, supervisors and managers of youth service and educators.
The current team includes:
Mr Pat Leahy (Programme Director)
Dr Eileen Hogan
Ms Noreen Keane
Mr David O'Donovan
Ms Nora Furlong
Ms Sinead O'Neill
Ms Rebecca Jeffer
Additionally, the program draws in external experts to deliver guest lectures on relevant topics.
Our students are also supported through individual and group tutorials with tutors who are professional youth workers and experienced in offering learning support to a variety of students/learners. Many of our staff members also hold professional qualifications in teaching and learning in higher education.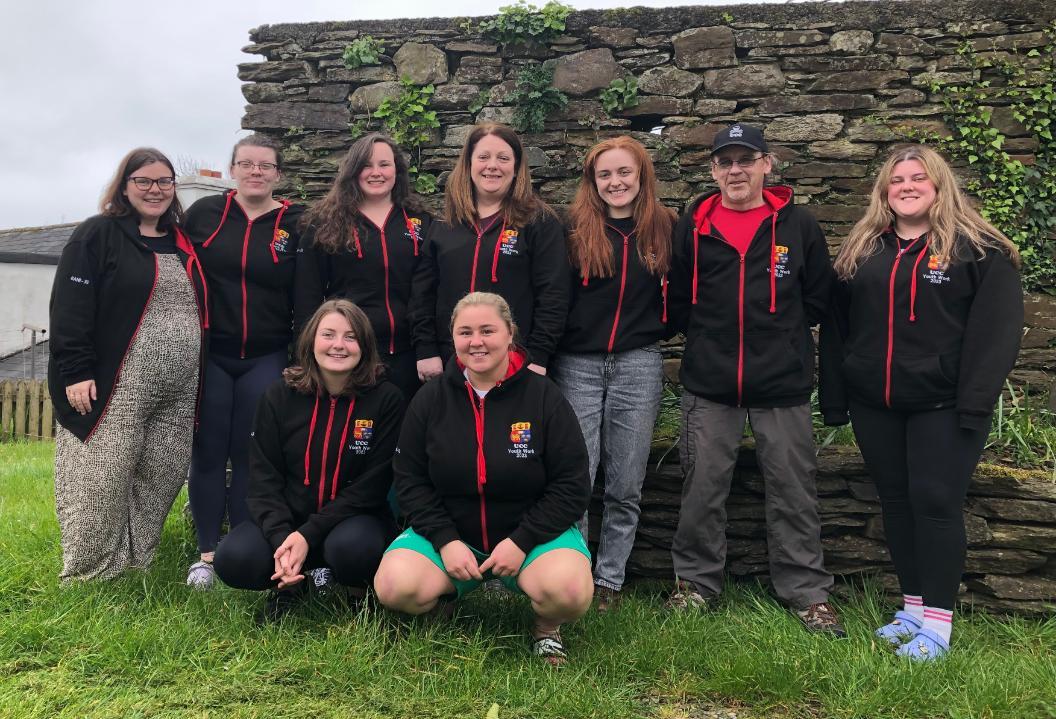 Why Choose This Course
We are proud that University College Cork is the highest-ranked institution in the world (Times Higher Education Rankings) providing Youth Work Education and Training.
In addition, our Postgraduate Diploma in Youth Work is professionally endorsed by the North/South Education and Training Standards Committee for Youth Work (NSETS). This means that on completion our graduates qualify as professional youth workers in less than one year.
This programme is ideally suited to graduates who have completed undergraduate studies within a related discipline, and who have a keen interest in impacting positively the lives of young people.
Placement or Study Abroad Information
Students undertake two placements on the projects, which are located in a wide range of community-based youth organisations and students may undertake the second placement abroad in a suitable youth work agency.
Community-based learning is a very important feature of the course, which allows our students to develop their practice skills and build their confidence.
Skills and Careers Information
What can I do after I graduate with a Postgraduate Diploma in Youth Work?
On this programme you are encouraged to engage in high-level professional education through academic study and work placements, ensuring that the skills you develop will be at the forefront of professional youth work practice. Through participation in the programme, our students develop skills in critical policy analysis, youth advocacy, policy advocacy, ethical engagement with young people, individual and group work facilitation, informal and non-formal education, and reflective practice.
Occupations associated with Youth Work
Our graduates find employment in youth work and youth justice organisations, in the public sector, in the voluntary/community sector, in local authorities, and in community-based organisations where expanding youth participation is a priority.
Pathways onwards - what are our graduates doing now
Our graduates have developed careers in youth work across the world, with former students making an impact on young people in the USA, Australia and the UK. Many graduates have gained employment with Irish Youth Organisations such as Youth Work Ireland, Foroige, the Education Authority of Northern Ireland's Youth Service and the YMCA. Many of them have led youth groups on international exchanges.
Some of our graduates have moved into related occupations such as school completion projects, youth justice projects, organisations for the homeless, support for asylum seekers and refugees, family support organisations, and youth arts organisations. Our graduates have also become youth work managers and youth sector representatives on national bodies.
Applicant profile
Our students are typically highly motivated people who want to make a positive impact on young people's lives. They also tend to be energetic and fun-loving people with varied interests in creative areas such music, art, and sport. Although our students' primary degrees are usually in social sciences, sociology, early childhood studies, teaching, and psychology we have had (and welcome) students with diverse academic background in areas such as Arts, Geography, Public Relations and Economics. We have had students from across the world on the programme e.g., Brazil, USA, Malaysia, and Slovakia.
Requirements
Applicants will normally have achieved a minimum grade of a Second Class Honours Grade II in a primary honours degree (NFQ, Level 8). Applicants will normally be graduates from cognate disciplines, including but not limited to Social Science, Education (incl. Sports Studies), Social Work, Early Years and Childhood Studies, Social Care (NFQ, Level 8), Sociology and Psychology.
In exceptional circumstances, and subject to the approval of the College of Arts, Celtic Studies and Social Sciences, applicants who hold a primary degree (NFQ, Level 8) which is unrelated to youth work practice may also be considered if they can evidence a high level of relevant youth work practice-related experience.
In exceptional circumstances, and subject to the approval of the College of Arts, Celtic Studies and Social Sciences, applicants who hold a primary degree (NFQ, Level 8), which is lower than a Second Class Honours, Grade II standard, and who demonstrate a high level of relevant work experience, may also be eligible for entry to the course under Recognition of Prior Learning (RPL). Applicants may be required to submit a piece of writing which demonstrates their academic ability to undertake a Level 9 postgraduate programme and this will be assessed by members of the Selection Panel.
All applicants who meet the entry requirements will be invited for an interview.
Applicants who do not hold a primary degree will not be accepted into the programme. Applicants who hold an NFQ, Level 7 degree/qualification will not be accepted onto the programme. The School of Applied Social Studies offers a very successful undergraduate programme which allows students to access professional training in youth work. Potential applicants who do not hold an undergraduate degree are advised to apply to this programme.
All applicants for the programme will be interviewed as part of the selection process.
Garda Vetting

Please note that as part of this programme students will require Garda Vetting as they will take part in a placement or UCC-related activity where they will be working in an unsupervised capacity with children and/or vulnerable adults. For more information on this process please read the UCC Student Garda Vetting Policy.
Fitness to Practise

This programme is subject to the University's Fitness to Practise Policy.
Fees and Costs
The EU fee for this course is €6,130.
The Non-EU fee for this course is €16,700.
How Do I Apply
Additional Requirements (All Applicants)
Please note you will be required to provide additional information as part of the online application process for this programme. This will include the following:
You may enter the details of professional or voluntary positions held. We strongly encourage you to complete this section with all relevant work experiences that will support your application.

In addition to your previously declared qualifications, please outline any additional academic courses, self-learning and professional training relevant to this programme.

Please describe your motivation and readiness for this programme.
Please enter your voluntary work and placement experience relevant to this programme. Please enter the following items for each volunteering/placement experience: name of organisation: role/title; summary of duties; start/end dates; the number of hours per role.
Please outline what you believe to be the three most important issues for young people (13 to 21 years of age) in contemporary Ireland (350–400 words).
Please enter the names and email addresses of two referees. You will also be required to send a reference request to each of your Referees after submitting the online application, via the online reference request on the application portal. One reference MUST be a third-level academic reference and, b. A second reference MUST be a current or former employer/supervisor/agency contact worker who can comment on your personal suitability for youth work professional training.
Interviews
In addition to the above-mentioned procedures, applicants are selected through an interview process. Applicants who have been shortlisted through a review of written applications are offered an individual interview lasting approximately 30 minutes. The selection panel for each individual interview is comprised of staff from the School of Applied Social Studies. The interview process is designed to elicit information on each applicant regarding their knowledge of and commitment to youth work and young people, and their personal suitability for youth work as a profession.
The closing date for non-EU applications is 30 June 2023
Apply Now
For queries regarding course content or timetables please contact