News
News
We bid a fond farewell to Lotti Hales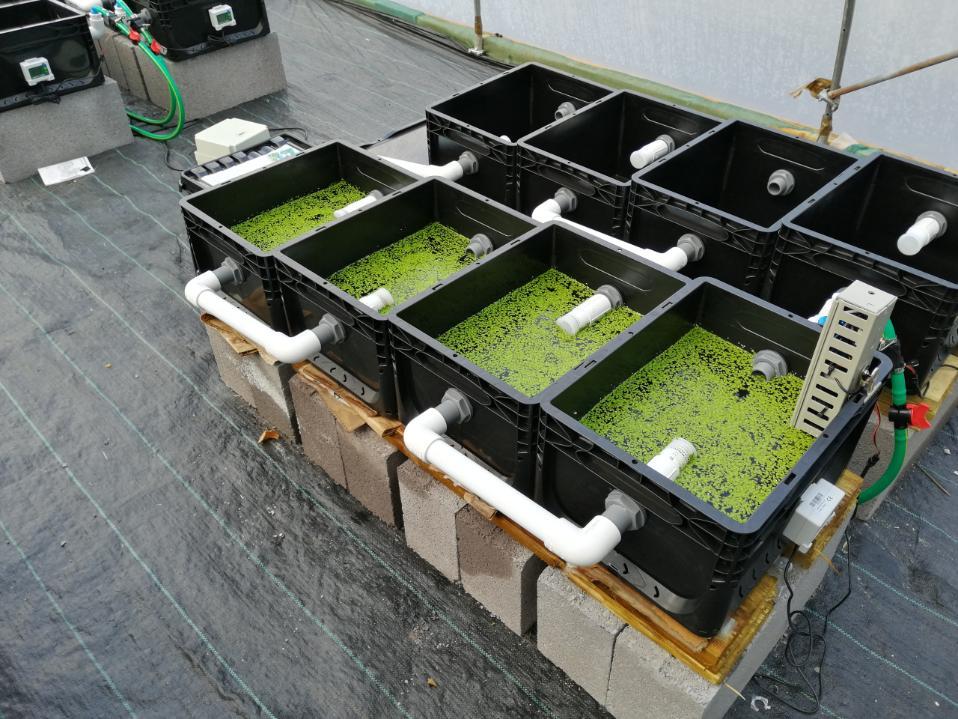 Lotti joined the Brainwaves team at Aberystwyth University as a technician for the summer of 2021 to assist with the outdoor duckweed systems. We bid her a fond farewell and wish her the best of luck with the rest of her studies in the BSc in Plant Biology course at Aberystwyth University.
Lotti left us with a short inspirational overview as to why she had to know more about the humble duckweed.
Why I had to know more about duckweed
Growing up I always wanted to go into a career with animals but as I grew older and became more aware of the climate crisis my interest in plants also grew. My decision to study plant biology was reaffirmed after joining my local Young Farmers and an expedition to Fiji in 2018. It was then that I realised that if I wanted to make a difference to mitigating the impacts of the climate crisis that working with plants would be the way to make a difference.
The world we live in faces so many challenges, but I truly believe that plants can provide many of the solutions to a better future. One of these challenges is not being able to provide enough food for the growing population. We are only just starting to appreciate and understand the potential of duckweed (Lemna minor) and this unimpressive looking plant which is often considered as a nuisance in garden ponds has some amazing features. It can grow in polluted places where other plants cannot and even clean the environment that it is in. This plant has the capacity to exploit ammonium and grows prolifically. In fact, it can produce more biomass per hectare than wheat and rice. It not only produces much green biomass, but this material is very high in protein (up to 30%). We are reliant on sources of protein to support livestock (meat and dairy) and in the UK we often import high protein animal feeds from afar which is not sustainable for the environment.
Lemna if produced cleanly can be consumed by humans and could be a green source of protein for the future. This is important to understand as so many people in this world cannot access protein in their diet on a daily basis. In the Western world we could and should maybe also replace the protein we feed to animals with more sustainable sources that we can produce in-situ instead of having to. Lemna provides the scope to mitigate pollution, growing prolifically and producing high protein biomass. This plant species will clearly be a part of all out futures and I very much want to be a part of that vision.