Operator Development (Pharma Manufacturing)
Course Fact File

| | |
| --- | --- |
| Code | COPD |
| Duration | 1 academic year |
| Teaching Mode | Part-Time |
| Qualifications | Cert |
| NFQ Level | Level 7 |
| NFQ Award Title | Level 7 (Special Purpose Award) |
| Fees | €2,500 See Fees and Costs for full details. |
| Closing Date | 8 September 2023 |
| Next Intake | September 2023 |
| Venue | Online |
| Start Date | September 2023 |
Course Outline

The Certificate in Operator Development (Pharma Manufacturing) provides essential knowledge and skill development for the role of operator in a pharma manufacturing environment. Tailored specifically for those currently in or seeking operator roles, the programme aims to equip participants with the skills demanded by pharma facilities in Ireland today.
This programme provides a complementary set of modules which allow the student to explore topics such as personal effectiveness, communication skills, motivation, problem-solving and decision-making, following standard operating procedures, as well as more technical areas such as pharmaceutical unit operations, workplace health and safety systems, supply chain management, risk management, cleanroom operations, quality and cGMP compliance systems.
The programme supports the adoption of new and enhanced approaches for students to optimise performance and impact onsite. For those hoping to return to the workplace in the role of operator, the programme offers participants the chance to become familiar with key workplace concepts, terminology and procedures while being supported in actively planning and preparing for their future careers within the sector. Therefore, the programme offers transferability of knowledge and skills across operator roles and sites within the Pharma sector.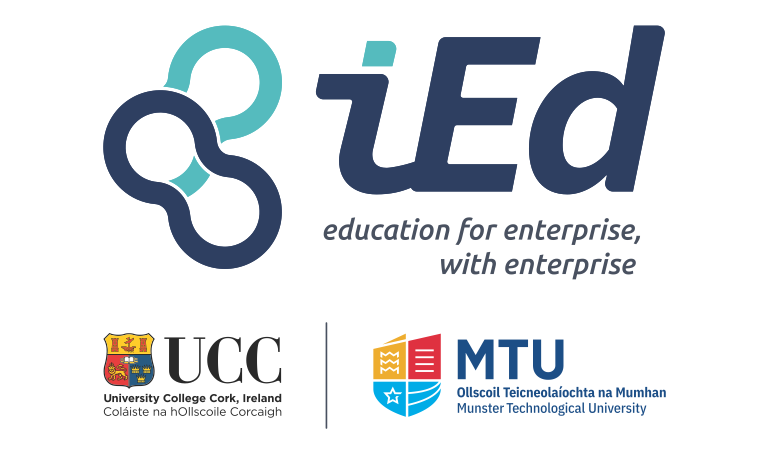 The Modules for the Certificate are as follows:
AD1035: Innovative Problem Solving and Decision Making
AD1053: Technical Effectiveness l (Health, Safety and Environment)
AD1073: Introduction to Supply Chain Management
AD1093: Personal Effectiveness
PF1801: Technical Effectiveness ll (Pharma Manufacturing)
Course Queries
For Academic Queries and Course Content Queries please contact the Programme Coordinator Lorna Moloney at l.moloney@ucc.ie
For Online Application Support please click here.
If you require further assistance with your online application please contact the Programme Administrator Julie Holland at julie.holland@ucc.ie.
Course Practicalities
This course is delivered online on a part-time basis.
Applicants need to be aware of the IT student checklist below before applying:
* You will need access to a laptop or desktop computer running a modern supported operating system with all software updates.
* Some of UCC's services (e.g. the Canvas Virtual Learning Environment) link to an external site and also have mobile apps for iOS and Android Devices that you may wish to use as part of your studies. However, we recommend using your desktop web browser for submission of assessments.
* You should always use the most current version of your preferred browser. In general, we recommend the Chrome Web browser (Important Note: Internet Explorer will not work with Canvas).
* We recommend a reliable broadband connection with at least 2Mbps or more.
* You will require an Office suite of software (Microsoft Office or equivalent) and a PDF reader. You should always use the latest version of this software. All UCC students will have access to Office 365 which includes software such as Word/Excel/Powerpoint etc. once registered.
Requirements
Applicants must be at least 21 years of age by 1 January of the year of application
Normally have Leaving Certificate or FETAC Level 5 or an equivalent qualification
English Language Requirement: All applicants whose first language is not English must have attained IELTS Level 6 or the equivalent TOEFL score
Fees and Costs
€2,500 Partial funding is available from the Biopharmchem Skillnet to eligible candidates.
Skillnet Funding can only be applied where the employer pays the course fees on behalf of the student.
Self-employed applicants can avail of the subsidy.
BioPharmaChem Skillnet will issue the invoice directly to you or your organisation.
Public-sector and companies outside of the Republic of Ireland are not eligible for the subsidy but can still apply directly to UCC to participate in the course
Applicants who are not eligible for the BPC subsidy will be invoiced directly by UCC.
For the Biopharmachem Skillnet eligible students, please click here for further details on how to apply.
A limited number of places on this course are available under the Springboard+ initiative which provides fee subsidies of 90-100% for eligible applicants. Please click here for further details on Springboard+
For further information on fees and financial supports please click here.
How To Apply
To Apply for this course please follow the steps below:
When you log into the Application Portal:
Click Apply Online
Select Start a new Adult & Continuing Education Application
On the 2nd tab Academic Level
Select the following options:
Academic Level: Adult Continuing Education (ACE at UCC)
Course Type: ACE Part-time Courses
Academic Programme: The course title you are applying for.
During your online application you will be required to upload the following documents:
Birth Cert or Passport
Passport Photograph
English Language Test Report [if applicable]
Transcripts [if applicable]
For queries regarding course content or timetables please contact