News
News
UCC Quercus Talented Students' Award Gala – December 1st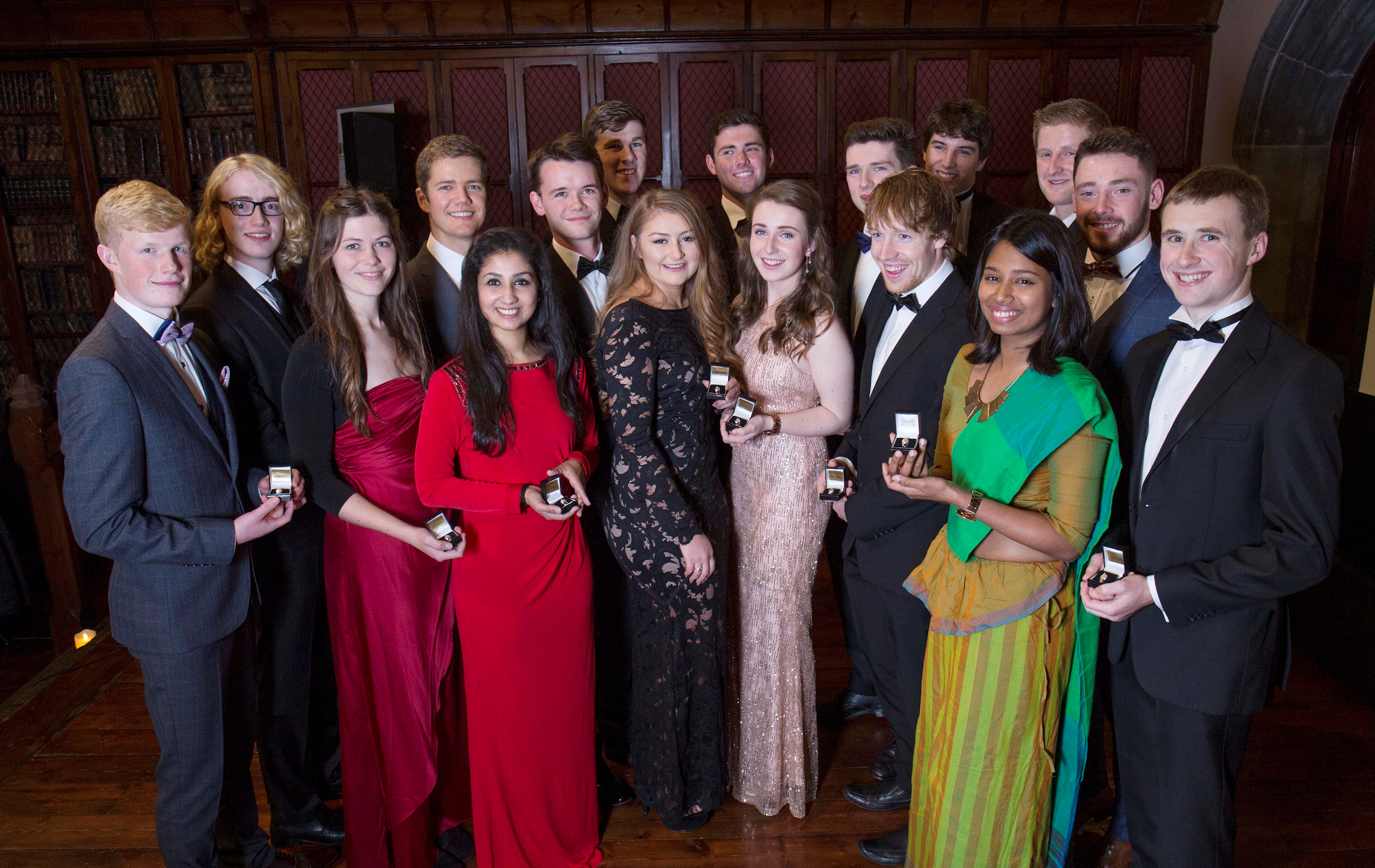 UCC President Dr Michael Murphy and UCC's Vice President for Teaching and Learning, Professor John O'Halloran, will award Quercus Talented Students' Scholarships to 17 students this evening (Tuesday, December 1st)
"The Quercus Talented Students' Gala dinner is a very uplifting night. It allows us celebrate the extraordinary talent of our Quercus scholars along with their families, former schools and the ongoing Quercus Scholars whose achievements we celebrated last year," said Professor O'Halloran who is also Director of UCC's Quercus Talented Students' Programme.
"In University College Cork we believe in creating an environment in which academic excellence can be combined with opportunities for personal development. We are committed to the intellectual growth, social formation and welfare of our students and recognise the strength that is derived from student diversity. Excellence underpins everything we do at UCC, and we recognise outstanding students when they join, as well as those who develop their talents while studying here.
Quercus Talented Student Scholarships are awarded in five categories (academic, sport, innovation/entrepreneurship, active citizenship and creative and performing arts) and can be worth up to €10,000 per year.
Amongst the recipients this year is UCC and Kilkenny Hurler, John Power, who won his second senior All Ireland medal last September. He joins UCC and Cork Camogie player, Amy O'Connor, herself an All-Ireland winner for the second time in the autumn, in the ranks of Quercus Scholars.
Also receiving a Quercus Scholarship is Sarah Jameel, an ambassador for Jamie Oliver's Food Revolution movement, who recently became a worldwide hit with her 'Love Letter to Beirut, Paris and Beyond', an emotional peace appeal after the Paris and Beirut terror attacks that went viral and was picked up by The Huffington Post in the US.