News
News
UCC Proclamation Day 2016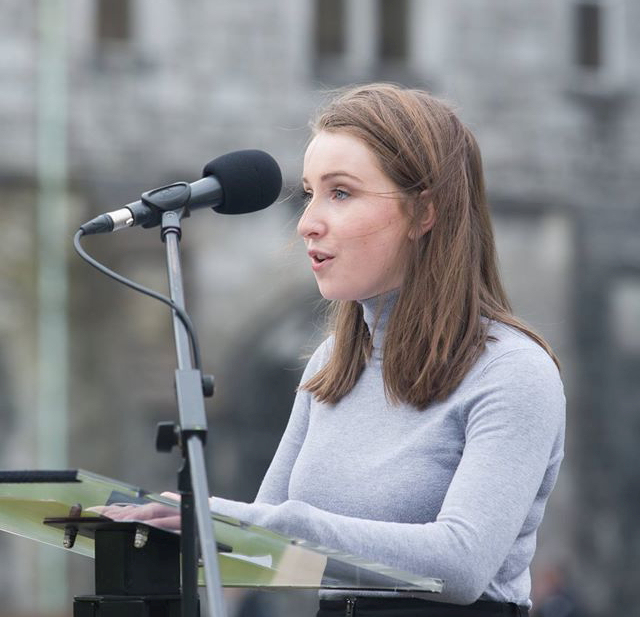 Congratulations to Jennifer Chadwick, Quercus Innovation/Entrepreneurship Scholar, 1st Pharmacy, who read the 1916 Proclamation aspart of Proclamation Day. University College Cork held a public reading of the Proclamation of the Irish Republic on Tuesday, 15 March, at noon on the Main Quad.
The event featured contributions from student musicians and the Quercus Talented Students' Programme, and was hosted by UCC Registrar and Acting President, Professor Caroline Fennell. The Department of Education and Skills has designated 'Proclamation Day' as a nationwide reading of the Proclamation by all educational institutions in Ireland.
The UCC reading began at noon, with traditional music provided by the UCC Music Department from 11:45 AM. The Proclamation was read by First Year Pharmacy student Jennifer Chadwick, who holds a Quercus Scholarship for Innovation/Entrepreneurship. Quercus Creative and Performing Arts Scholar, Conor Arkins, played Amhrán na bhFiann on the uilleann pipes to conclude the ceremony. This is one of many events organised by UCC to mark the centenary of the 1916 Rising this year.