News
News
Quercus Talented Students' Programme Awards Night 2016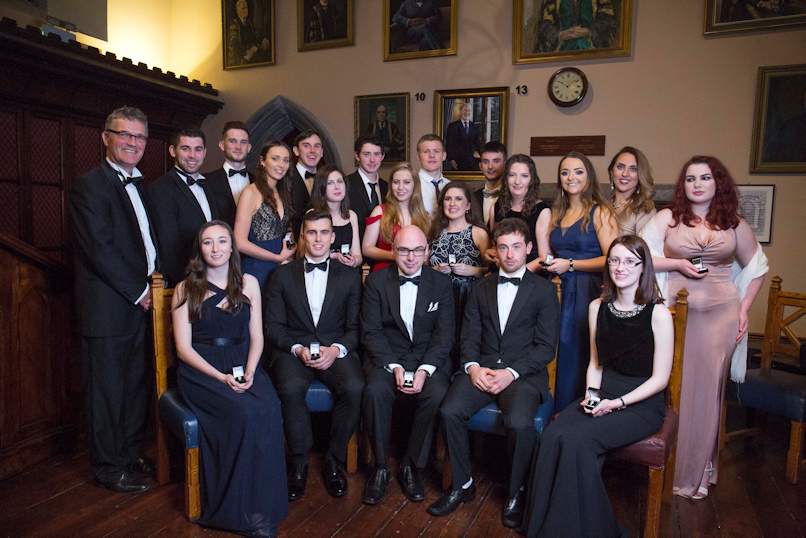 UCC Vice President for Teaching and Learning, Prof. John O'Halloran presented Quercus Talented Students' Scholarships to 20 students this evening (Wednesday, December 1st)
"The Quercus Talented Students' Gala dinner is a very uplifting night. It allows us celebrate the extraordinary talent of our Quercus scholars along with their families, former schools and the ongoing Quercus Scholars whose achievements we celebrated last year," said Professor O'Halloran who is also Director of UCC's Quercus Talented Students' Programme.
"In University College Cork we believe in creating an environment in which academic excellence can be combined with opportunities for personal development. We are committed to the intellectual growth, social formation and welfare of our students and recognise the strength that is derived from student diversity. Excellence underpins everything we do at UCC, and we recognise outstanding students when they join, as well as those who develop their talents while studying here.
Quercus Talented Student Scholarships are awarded in five categories (academic, sport, innovation/entrepreneurship, active citizenship and creative and performing arts) and can be worth up to €10,000 per year.