News
News
Congratulations Shane O' Donnell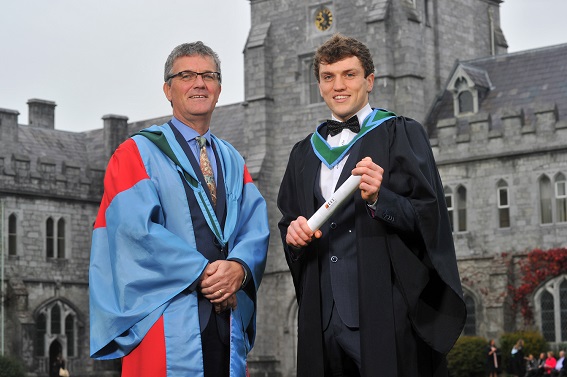 The Clare hurler who broke Cork hearts in the 2013 Senior All-Ireland Hurling final replay by scoring 3-3 in the opening 19 minutes has graduated from University College Cork.
Shane O' Donnell, UCC Quercus Sports' Scholar, was conferrred with a BSc in Genetics by (UCC) President, Dr. Michael Murphy.
"I have loved my 4 years studying Genetics here in UCC. The course was challenging but enjoyable. Genetics is fundamental to all areas of biological study, as genes carry the information which largely determines what we are and how we function in the environment" said Shane. "In fact, I enjoyed my degree so much that I am starting a PhD here in UCC next month!" added the Clare man.
O'Donnell, holder of 1 senior and 2 U21 All Ireland titles as well as being named man-of-the-match after his 2013 replay heroics, was awarded UCC's top sporting accolade in 2014, a Quercus Sports' Scholarship.
"The scholarship recognises sporting excellence and Shane embodies all that the Programme could wish for in a Quercus Scholar", said Prof. John O' Halloran, UCC Vice-President for Teaching and Learning and Director of the Quercus Programme. "At UCC we believe in creating an environment in which academic excellence can be combined with opportunities for personal development, independent thinking and the nurturing of talent across many domains. Shane has excelled in so many ways. We are proud of him as he graduates today and look forward to having him as a PhD student" added Prof. O' Halloran.