News
News
Congratulations to Aoife and Tara on their Graduation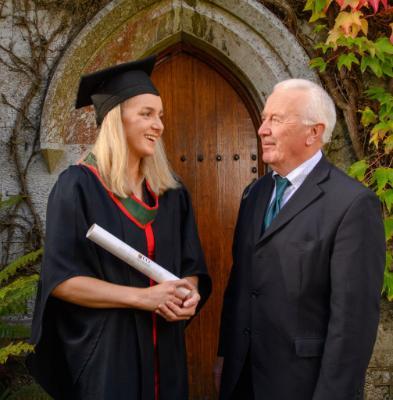 Congratulations to two Quercus Sports' Scholars on their Graduation from UCC.
World Championship Rowing Bronze Medallist and Olympian, Aoife Casey, graduated from Medical & Health Sciences on October 29th. Aoife is pictured above with her father and coach, Dominic Casey (World Rowing Coach of the Year).
European Championship Rowing Silver Medallist and Olympian, Tara Hanlon, graduated from Commerce on October 13th. Tara is pictured below with her silver medal!
We will miss having them around campus but they will always be Quercus scholars. We wish them the best for their futures both in sport and in life and we look forward to hopefully seeing them compete in Paris '24.