QEU News
QEU News
EMINENT & UCC, Working Together!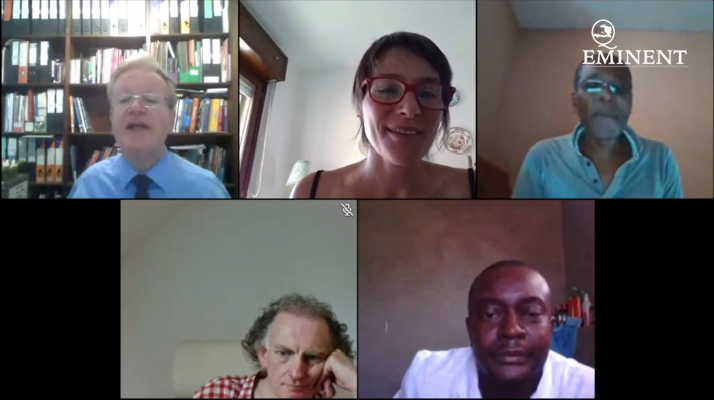 An online masterclass, delivered by UCC.
The Quality Enhancement Unit was delighted to engage in recent Online Training as part of the EMINENT project. Since the beginning of the EMINENT Project in November, 2018, UCC has supported the ongoing enhancement of Quality Assurance within higher education institutions in Haiti. The training, which was postponed in March 2020 due to the COVID-19 global pandemic, took place online via a series of Masterclasses and tutorial meetings from 13th to 17th July. These were led by several institutions including AQ Austria, University of Alicante and University College Cork.
UCC delivered a Masterclass focused on Self-Evaluation, the development of learning outcomes and the application of those outcomes into study programmes. This was led by Elizabeth Noonan, Director of Quality Enhancement, Dr Martin Howard, Head of the French Department, Dr Declan Kennedy, Senior Lecturer in Science Education and Dr Silvia Brandi, Quality Enhancement Advisor.
During the training, UCC proposed exercises to the Haitian Universities to implement the concepts on Self-Evaluation and apply their learning outcomes to the study programmes. The Haitian partners were then offered the opportunity to discuss their advancements with the UCC Panel. It proved to be a successful experience we look forward to working alongside our Haitian partners as part of the EMINENT project in the future.
Please click the following link to view a lovely composite of our online activities with our Haitian colleagues. You may spot a few familiar faces:
Eminent & UCC, working together!