News & Events
News & Events
The Next Pandemic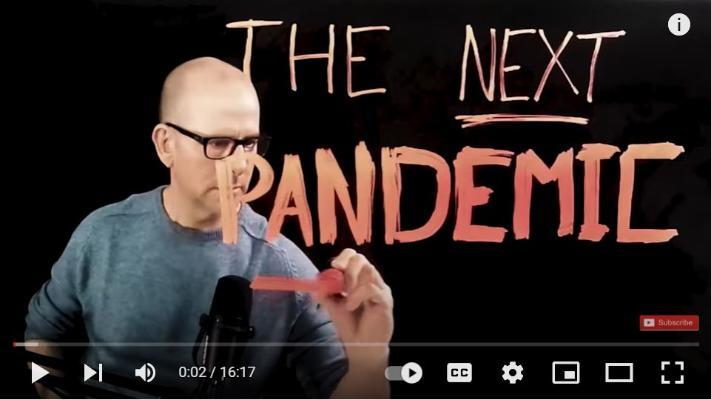 How bad might things get? How should we prepare?
UCC's School of Public Health is delighted to partner with Dr Greg Martin, Specialist in Public Health Medicine and Clinical Lead for Contact Tracing in Ireland, on his 'The Next Pandemic' video, just released on his Global Health You Tube Channel.
If you are interested in global health or public health – this channel is for you – and will help you gain the knowledge required to become an effective public health practitioner.
Dr Greg Martin:
"Pandemic preparedness is a hot topic. Why might the next pandemic be much worse that the COVID-19 pandemic? To answer that question, we need to consider the epidemiological factors like disease transmission, immunological response and virus mutation. We also need to understand R0, Case Fatality Rate, the incubation and infectivity periods and other factors that feed into how bad a pandemic might get.
Understanding the epidemiology will help us plan a public health and global health strategy.
A big thanks to University College Cork (UCC) for supporting this video. They have an incredible MPH and BSc Public Health Science programs. UCC have a well deserved reputation for providing high quality public health teaching".
Find out more about studying for a Master of Public Health from UCC, available on campus and online.
For more on this story contact:
Zubair Kabir MD, PhD, FRSPH, FCCP
Course Director: MPH (Master of Public Health)