News & Events
News & Events
Irish Implementation Science Training Institute 2022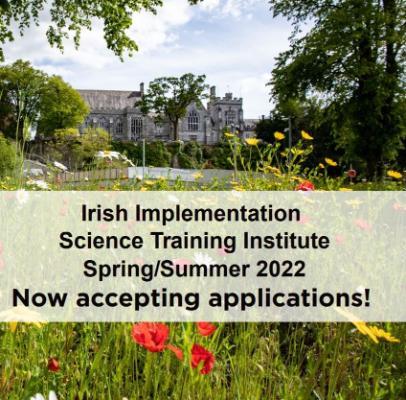 The Irish Implementation Science Training Institute 2022, is a training course in implementation science, hosted by the newly formed Health Implementation Research Hub at the School of Public Health, University College Cork.
The course will have a blended format. Participants will complete asynchronous online introductory modules over four months so you can work at your own pace followed by a 3-day face-to-face workshop facilitated by international experts in implementation science.
Click here for more details on the course and how to apply.
Also, we are delighted to welcome the Health Implementation Research Hub to Twitter!

Looking forward to seeing all the interesting information they will share with their followers at @HIRH_Ireland