News & Events
News & Events
Exciting Lectureship Opportunities in Occupational Health!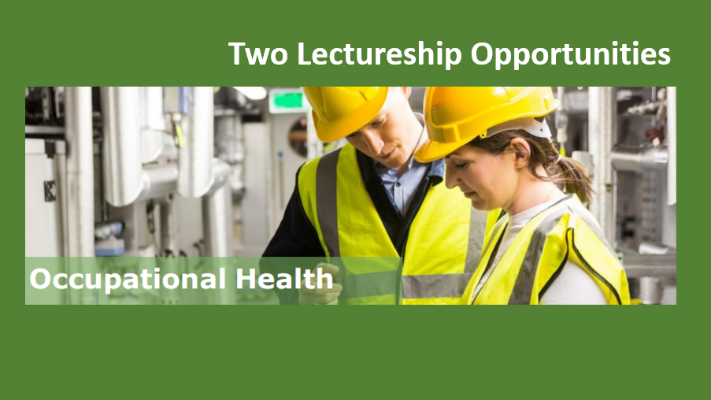 Lecturer in Occupational Health x 2
School of Public Health, College of Medicine & Health
Permanent Whole Time Posts
UCC wishes to appoint experienced academics to the above roles.
In accordance with the University's strategic objective as a research-led institution, the duties of all academic staff will include research, research-led teaching and contributions to the university, the discipline and the community.
The Lecturers in Occupational Health shall engage in teaching and examining the online and campus MSc Occupational Health courses, establish and maintain a competitive Occupational Health research programme and carry out administrative duties and other duties appropriate to the post under the direction of the Head of the School of Public Health.
Please note that Garda vetting and/or an international police clearance check may form part of the selection process.
For more on this story contact:
Informal enquiries can be made in confidence to Dr Birgit Greiner b.greiner@ucc.ie and Professor Ivan Perry i.perry@ucc.ie