News & Events
News & Events
Announcing our KICK-OFF SEMINAR 2022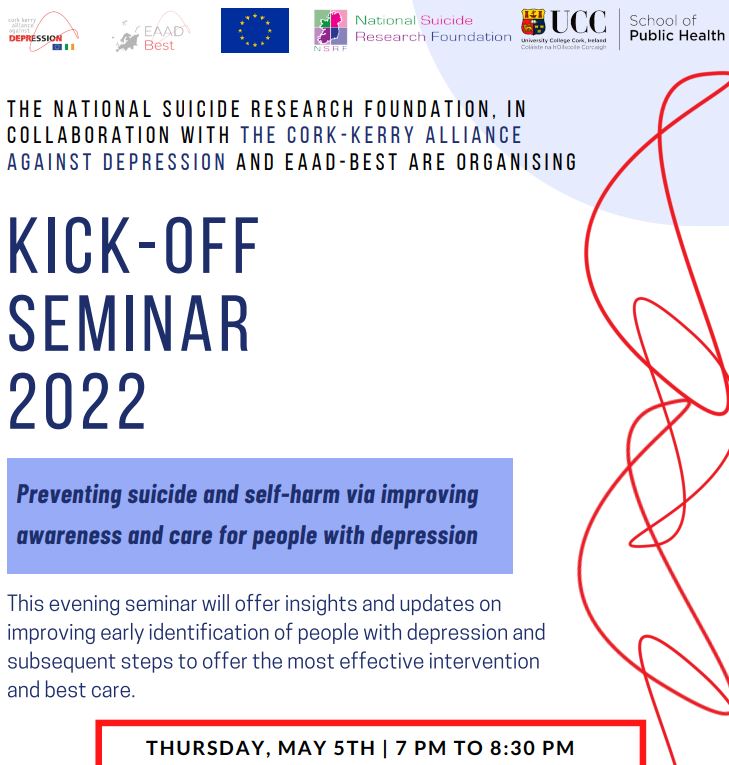 Preventing suicide and self-harm via improving awareness and care for people with depression.
Speakers will include mental health and healthcare professionals, people with lived experience, the HSE Cork and Kerry Resource Officers for Suicide Prevention and researchers.
Further information about the seminar can be found here PDF EAAD Kick off seminar
Click HERE to register.