2016 Press Releases
2016 Press Releases
Op Ed: We should pay for climate change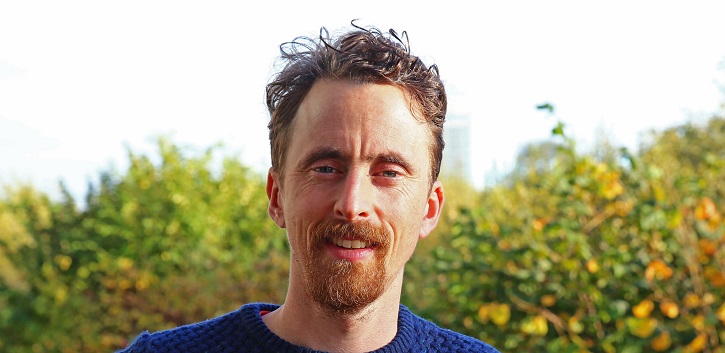 Last week, Ireland formally ratified the Paris Agreement on climate change. The international treaty, already ratified by 103 countries, aims to reduce global greenhouse emissions and to avoid dangerous temperature increases.
The challenge is great and no doubt amplified by the recent election of Donald Trump, who dismisses climate change as a hoax and has pledged to withdraw America from the historic climate deal. So what does action on climate change mean for Ireland?
Unfortunately, Ireland has a poor record when it comes to responding to climate change, and the numbers don't tell a good story. As Irish citizens, we have one of the largest carbon footprints, per person, in Europe. As tax payers, we are paying subsidies of over 100 million Euro this year to peat burning power stations, which generate over a million tonnes of harmful emissions. The State has spent over €2 billion in the last ten years assisting people to pay their fuel bills, while at the same time, we have the highest reliance on oil for residential heating in Europe - oil that is imported at a cost of billions each year.
It is difficult to energise people and politicians on the issue of climate change. Climate activists often focus on the extreme consequences in an attempt to mobilise action; we are all too familiar with the pictures of melting ice sheets and rising flood waters. However, this often serves only to disempower and distance many of us from the issue. On the other hand, climate sceptics talk about crippling economic costs and scientific uncertainty. Both these narratives lend themselves to political and social inertia yet give us little insight into why we need to act at all.
Ireland doesn't really do climate change - so what will Paris deal mean for us? - Paul Deane @eriucc @Independent_ie https://t.co/haxO9aokhQ

— UCC Ireland (@UCC) November 14, 2016
In University College Cork we are doing the sums on climate change. Our analysis with the Economic and Social Research Institute on the development of a low carbon energy roadmap for Ireland has demonstrated that Ireland can achieve an 80% reduction in energy-related emissions by 2050, for a cost that represents approximately 1% of gross domestic product (GDP). While this figure ignores some of the possible benefits of recycling revenue generation back into the economy, it also views the challenge of climate change through the narrow lens of macro-economics. The health and wellbeing of Irish society are inextricably linked to the quality of our environment and many of these benefits are overlooked when we talk only of an economic response to climate change.
Action on climate change can have far-reaching benefits throughout our society. For example, this week the Environmental Protection Agency reported that air pollution causes the premature deaths of at least 1,200 Irish citizens each year. Using cleaner fuels in transport and heating can help reduce this. The poor quality of our housing stock and the difficulties in keeping Irish homes warm adds to the hardship of fuel poverty which impacts about 20% of Irish households. Making homes cosier and draught resistant reduces emissions, creates local employment and will also benefit Ireland's health system. We have some of the highest incidences in the world of cardiovascular and respiratory diseases. Coupled with this, Ireland also has an ageing population and it is likely that the impact of these illnesses on our already overburdened health system will increase. Delivering dignified living conditions is important for society and also contributes to the necessary greenhouse gas emissions reductions
Rural Ireland has an important role to play. Agriculture is responsible for about a third of greenhouse gas emissions in Ireland and a plan of action is needed for rural communities struggling to maintain employment, young people and services. The majority of our beef farming is unprofitable with part-time farms heavily dependent on subsidies. Ireland's active ecosystem offers unique opportunities for businesses or cooperatives producing indigenous energy fuels such as renewable gas from waste or grass and wood from forestry; indigenous fuels that are badly required for one of the most import-dependent countries in the world. A hectare of grassland can produce renewable gas to heat 10 homes thus reducing emissions and helping to diversify rural employment.
Action on climate change is, of course, challenging. We cannot actually see the greenhouse gases which cause the problem but we can envision the positive consequences of climate action. The need to address energy poverty, air pollution, water quality, energy security, and sustainable employment resonates with us all and action on these issues has the side effect of also addressing the broader challenge of climate change. These are matters worth striving towards and services worth paying for. Our conversations on climate change have to move past the jaded rhetoric of emissions reduction to messages that are more meaningful, relevant and local. We need a narrative worth fighting for.
Ends
Paul Deane is a research fellow at the Environmental Research Institute in University College Cork.
If you would like to learn more about climate change research being done at UCC visit https://www.ucc.ie/en/eri/
This article first appeared in the Sunday Independent, 13th November, 2016
Media: For more information contact Ruth Mc Donnell, Head of Media and PR, Office of Marketing and Communications, UCC Mob: 086-0468950