2015 Press Releases
2015 Press Releases
'The Contested Identities of Ulster Protestants'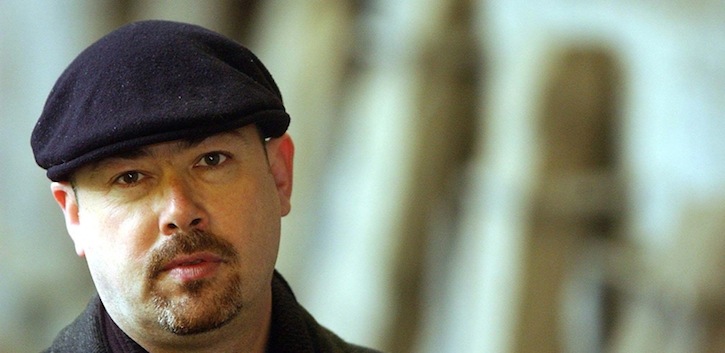 Novelist, academic and musician (Ruefrex) Thomas Paul Burgess will unveil two new books at UCC this Friday, 6 March at 5pm in the Staff Common Room.
'The Contested Identities of Ulster Protestants' (TP. Burgess & G. Mulvenna, Eds; Palgrave MacMillan) and political thriller 'White Church, Black Mountain' (TP Burgess; Matador) will be launched by Professor Emeritus, UCC, John A. Murphy and Professor Sam McCready, School of Sociology & Applied Social Studies, University of Ulster.

The author and editor of both books (with Gareth Mulvenna co-editor on 'The Contested Identities of Ulster Protestants'), Dr Thomas Paul Burgess is a senior lecturer at UCC in the School of Applied Social Studies of some 20+ years standing. During that period, he has been central to the training of youth workers and community activists throughout the Munster region.
Another UCC alumnus involved with 'The Contested Identities of Ulster Protestants' is former Senator Eoghan Harris, who contributed a chapter (full chapter list here).
Big day for @PolBrugha tomorrow with the UCC launch of not one but two books - http://t.co/6hW4e3eqxO #Ulster #Cork pic.twitter.com/YUohYTATnJ

— UCC Ireland (@UCC) March 5, 2015
Commenting on 'The Contested Identities of Ulster Protestants' ahead of the launch, Dr Burgess said:
"Flags', 'Emblems' and 'The Past'; three seemingly insurmountable challenges which continue to hinder the peace process in Northern Ireland. For many, the responsibility for the impasse that scuppered the Haass talks and brought violent protests to the streets of Belfast appears to rest with the perceived intransigence of the Protestant, Unionist and Loyalist communities to embrace change. That this community is itself riven with internal rancour and discord should come as no surprise. Issues of social class, denominational alignment, political aspiration and national identity have historically divided what outsiders have often mistakenly viewed as a collective cultural, religious and socio-political entity."
Dr Burgess continues: "This study explores the statement by Henry McDonald that this is 'the least fashionable community in Western Europe'. A diverse group of contributors including prominent politicians, academics, journalists and artists investigate the reasons informing public perceptions attaching to the Protestant, Unionist and Loyalist communities in Ulster."
The second book being launched, 'White Church, Black Mountain', explores a society's hunger for redemptive catharsis. Set in Belfast, Northern Ireland, the fragile Peace Process is still haunted by the crimes of the past.
This novel is at the forefront of an emerging post-conflict canon, explains Burgess. It explores the legacy of conflict and how it impacts on those who seek to build a future in its aftermath.
Burgess draws from incidents arising from his personal experiences as a community relations worker, offering a fictitious account of actual events.
If you missed it, here's Mick's review of @polbrugha's debut novel set in Belfast: Black Mountain, White Church: http://t.co/Ryj7ZA0kNU

— Slugger O'Toole (@SluggerOToole) February 24, 2015
For further background on Dr Burgess, please see http://www.thomaspaulburgess.co.uk/
The launch of both books is also being mirrored in Queen's University Belfast, Institute of Collaborative Research in the Humanities on Friday, 13 March 2015 at 5.30pm.