2014 Press Releases
2014 Press Releases
Your Leaving Cert queries answered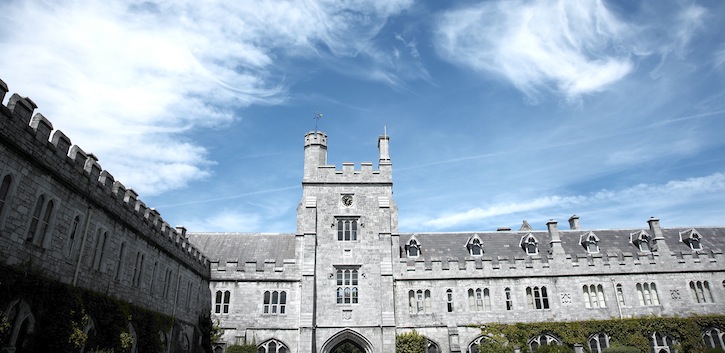 UCC and the Irish Examiner are teaming up to host two live Leaving Certificate results clinics online on Wednesday 13th and Thursday 14th August, 3-4pm each day.
The sessions are primarily aimed at students who have made applications to UCC and may have questions following the release of their Leaving Cert results, but the expert team will also be able to offer general guidance and advice to students as they wait for offers which will be issued by the CAO on Monday 18th August.
Students can now request a free text message reminder for the events by pre-registration at http://www.ucc.ie/leavingcertlive
The expert UCC panel will include:
Danielle Byrne, Admissions Office
Loretta Brady, College of Arts, Celtic Studies & Social Sciences
Anne Wallace, College of Business & Law
Kate O'Brien, College of Science, Engineering & Food Science
Mags Arnold, College of Medicine & Health
The team is happy to answer questions in advance. Questions can be submitted by emailing admissions@ucc.ie
UCC and the Irish Examiner will also partner on two further sessions on Monday 18 August (10-11am and 3-4pm) called 'I got my offer – what next?', which will include the above experts as well as representatives from the UCC Students' Union and Fees Office.
This will be the second clinic UCC has held using an application by Pubble, a Cork based tech start-up co-founded by UCC graduate John Dineen from Kinsale. The initial session, based around CAO Change of Mind, received a lot of interaction from prospective students.
An archive of those questions is available at http://www.ucc.ie/en/study/undergrad/caotips/archive/, covering a range of topics, from specific course queries and the job opportunities of certain disciplines to campus accommodation and UCC campus facilities, amongst others.