2014 Press Releases
2014 Press Releases
UCC has its own mini-Gaeltacht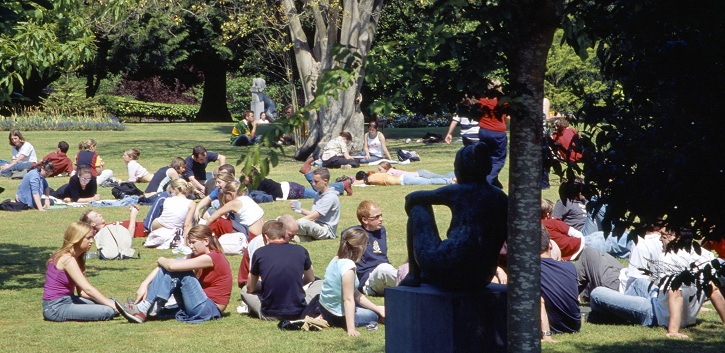 Incoming first-year students might like to live in UCC's own mini-Gaeltacht called Áras Uí Thuma. The closing date for applications is tomorrow, Friday 30 May.
The Residence was given its name in memory of Seán Ó Tuama, a Professor and Governor of UCC. It offers 27 students the opportunity to live in an Irish-speaking community.The students in Áras Uí Thuama have their own block of apartments in University Hall which is only a 10 minute walk from the university's main campus.
Irish is the daily language of communication in Áras Uí Thuama. Bord na Gaeilge awards a scholarship of €500 to each resident at the end of the academic year who has actively participated in the Residential Scheme and who has satisfied its conditions. All students are welcome to apply for a place in Áras Uí Thuama at the end of the academic year.
Áras Uí Thuama is a central element of the Irish language network in UCC and the residents organise and take part in regular Áras events such as :bowling, cultural nights, music sessions among others. They are also involved in events held in An Seomra Caidrimh, activities organised by An Chuallacht, the events of Spraoi Cois Laoi, the Gaeltacht Scholarship Scheme and courses in Dún Chíomháin, in the Dingle Gaeltacht.
For more Informationcontact Oifig na Gaeilge Labhartha, UCC Telephone: 021-4902314 Email: g.labh@ucc.ie