2014 Press Releases
2014 Press Releases
Grow your own way says BBC botanist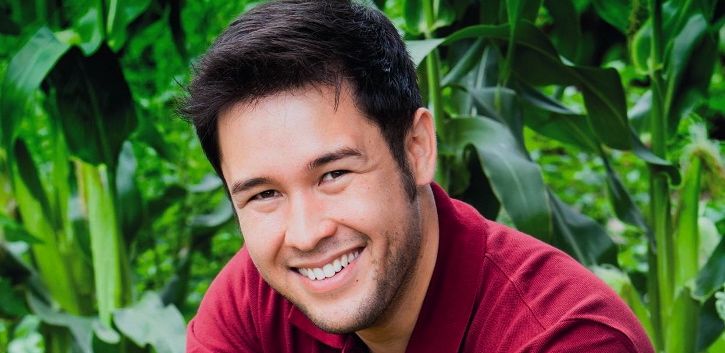 Popular BBC TV science presenter and botanist James Wong is to deliver a (booked out) talk tonight called "Grow your own way". Watch the live stream from 7pm here.
The talk is specifically designed for those interested in studying plants, plant science and horticulture but is sure to also attract members of the public with a passion for the natural world and plants in general. This event will take place on Thursday 23 January from 7pm in Boole Lecture Theatre Three, UCC. The event is free and open to all but requires pre-registration. To register, please go to jameswong.eventbrite.ie
James Wong is a botanist, BBC broadcaster and internationally best-selling author who trained at the Royal Botanic Gardens, Kew in London. His award-winning TV show 'Grow Your Own Drugs' became the UK's top rated gardening series, broadcasted around the world and translated into six languages. He is also the youngest ever panellist on Radio 4's ' Gardener's Question Time' and one of the UK's top garden designers, having won five Royal Horticulture Society medals, including two golds at the Chelsea Flower Show.
Speaking ahead of his visit to Cork, Wong outlines his motivation for delivering the talk:
"A career in horticulture, and plants in general is often completely unfairly dismissed as being unacademic, mundane and poorly paid. But that is simply not true! In reality horticulture can be one of the most dynamic, creative and rewarding industries out there - with immense professional opportunities to earn a fantastic living. I'm living proof that any aspiring plant geek can get ahead and turn their passion into full-time profession".
"I'm setting out on a tour of talks to set the record straight, revealing the huge range of opportunities out there and giving my personal tips and tricks on how to get ahead. This talk is a chance for anyone who is studying (or just considering studying) horticulture to learn from an insider's perspective and ask the burning questions that Google has failed to answer", says Wong.
The talk is organised by the Centre of Organic Horticulture (COHR) at the School of Biological, Earth and Environmental Sciences (BEES), UCC. BEES is home to one of Ireland's plant-based degree programmes - BSc Applied Plant Biology - and is Europe's only MSc in Organic Horticulture, which is coordinated by COHR.
Speaking about the upcoming talk, BEES lecturer and Deputy Director of COHR Eoin Lettice stresses how important the study of plants is: "From their impact on human health; their importance for feeding a world of seven billion people and their role as renewable energy sources, plants are crucial to human society".
Lettice continues: "We're delighted that James has chosen Cork as the location for his only Irish talk in this winter tour and would encourage those who might be interested in studying plants – either at undergraduate or postgraduate level to attend, as well as welcoming the general public. This is about inspiring a next generation of horticulturists, botanists and plant scientists. These professionals have a crucial role to play in areas like food security, climate change and protecting biodiversity".