2020
2020
UCC School of Nursing and Midwifery responds to Nursing Home Report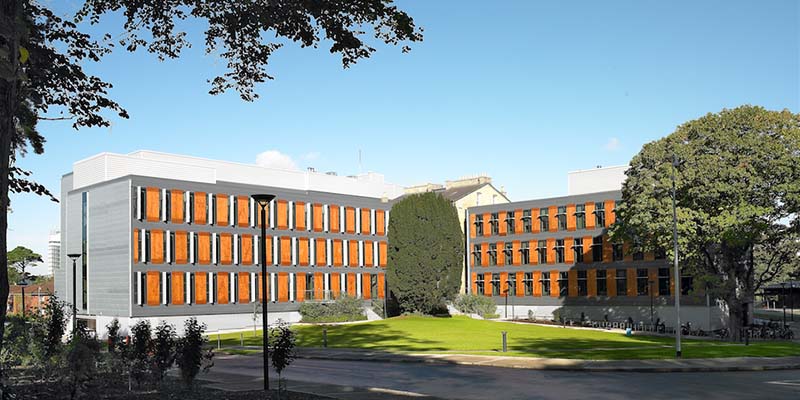 The School of Nursing and Midwifery has welcomed the comprehensive nature of the Nursing Homes Expert Panel Report, issued on 19 August, and how it gives credit to frontline care home nurses, health care assistants, catering and cleaning staff and care home managers who demonstrated exceptional resilience and commitment to provide care to their residents and families.
The report provides an insightful overview of how complex funding arrangements combined with a lack of clinical governance, tenuous links with the HSE, outdated quality standards and lack of transparency in staffing and training has left Irish nursing homes under-prepared to manage the crisis created by COVID-19.
However, the School has outlined that the COVID-19 Nursing Homes Expert Panel has touched the tip of the iceberg on the fundamental issues that face the Nursing Home sector in Ireland with a number of issues of concern being identified.
Professor Corina Naughton from the School of Nursing and Midwifery at University College Cork said, "Firstly, we need a radical new approach to appraising quality in nursing homes. We need a high-quality minimum data set of evidence-based quality indicators that do not place extra burden on an already stretched staff. The response to COVID-19 cannot be an increased burden of nursing documentation that delivers little in terms of real quality care but keeps nurses away from caring for older people and families".
"The report called for an audit of current staffing levels within six months and ongoing monitoring of staffing levels, which we believe falls short of a commitment to implement safe staffing recommendations and a robust mechanism to ensure compliance."
Professor Naughton added that there needs to be credit given to all nurses specialising in older adult nursing, not just those of senior rank. All nurses delivering direct older adult care should have completed post-graduate education in gerontological nursing incorporating infection control, frailty, dementia, delirium, polypharmacy, advanced care planning and end-of-life care.
The School of Nursing and Midwifery also commented on the importance of having guidelines on visiting nursing homes which take account of the public health understanding of the risks associated with transmission. The psychological and emotional well-being of older residents and their families is just as important an indicator in successfully managing COVID-19
Professor Naughton concluded, that there is a risk that this very welcome report is seen just as a short-term response to COVID-19. It is imperative that there is the political will and economic resources to drive reform and deliver a new integrated community and nursing home care model for the 21st century.