2020
2020
UCC Research Projects Receive Prestigious European Backing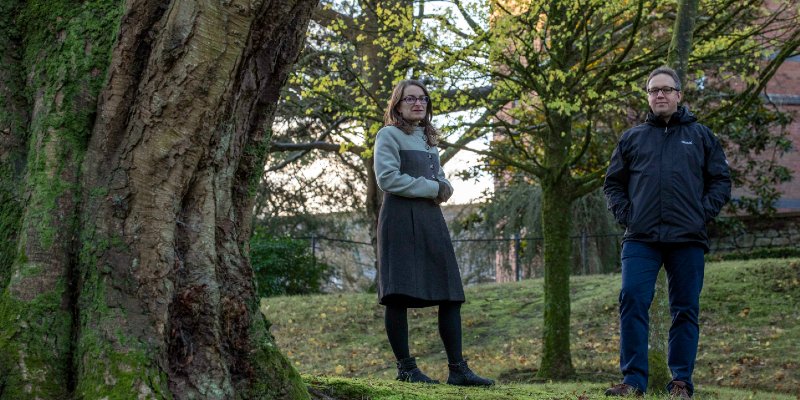 World-leading academics in science and engineering at University College Cork (UCC) have received prestigious European funding worth a combined total of €6.4m to support research into diverse topics such as animal evolution, how viruses impact gut bacteria, and ways to revolutionise surgery.
The receipt of the much sought-after European Research Council (ERC) Consolidator Grants is a significant endorsement of the state-of-the-art scientific exploration underway at UCC, with funding being allocated to academics from the College of Science, Engineering and Food Science based across APC Microbiome Ireland, Environmental Research Institute, and the Tyndall National Institute.

The funding is part of the EU's current research and innovation programme, Horizon 2020. A total of 327 grants worth €655m were awarded to projects based across 23 countries. UCC accounted for three of the eight grants awarded in Ireland this year.

The funding has been allocated as follows:


Professor Maria McNamara - €2,460,114.
Based at UCC's School of Biological, Earth and Environmental Sciences, the Environmental Research Institute (ERI) and the Irish Centre for Research in Applied Geosciences (iCRAG), Prof McNamara's research aims to understand how key biomolecules such as melanin, keratin and collagen evolved in animals, and to understand how well these important biomolecules can be preserved in fossils.


The project will establish UCC as a global centre for cutting-edge research on fossils and evolution. Prof McNamara's team will use the research results as the basis for exciting STEM-based community engagement activities with the public.


Prof McNamara said:


"I'm absolutely thrilled to receive this funding, which will transform my research by enabling me to bring together a team of really smart and engaged young researchers to answer one of the biggest questions in evolution today."

Dr Andrey Shkoporov - €1,999,988
Furthering APC Microbiome Ireland's world-leading research into human gut microbiomes, Dr Shkoporov's project will study how bacteriophages (viruses that are harmless to humans and infect bacteria) facilitate communication and exchange of genetic information in bacteria. The research will help us better understand the significance of this gene exchange for sustaining a healthy microbiome and microbial biodiversity on the one hand and spreading antimicrobial genes on the other. The research will inform new interventions that maintain, shape or restore microbiomes following infection, chronic disease or antibiotic treatment.

Dr Shkoporov is the first Irish-based researcher to also secure prestigious Wellcome Trust Research Career Development Fellowship in 7 years to study crAssphage, the most abundant bacteriophage in the human microbiome, and it is exceptional for him to receive both awards.
Dr Shkoporov said:
"Bacterial viruses, or bacteriophages, are the most diverse and abundant biological entities on our planet. With trillions of them living in our gut microbiome, it is important to understand what ecological roles they play and how they might be affecting our health. The worldwide antibiotic resistance crisis and hopes for future bacteriophage-based therapies brought these viruses into the spotlight. Bacteriophage are clearly much more than simple "killers of bacteria". This ERC grant opens a unique opportunity to investigate a potentially very important aspect of the human microbiome that has long ignored."
Dr. Pádraig Cantillon–Murphy - €2m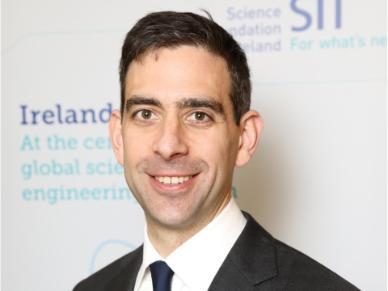 Dr. Pádraig Cantillon–Murphy, based at the Tyndall National Institute, will lead a project to progress his research into revolutionizing the future of surgery. His project, DEEP FIELD, aims to lay the foundations for the world's fastest, most accurate and robust, radiation-free navigation platform for image-guided surgery using magnetic tracking.
Dr. Cantillon-Murphy is investigating how surgeons can navigate instruments beyond the camera's field of view without using harmful x-rays.
Commenting he said, "The potential of magnetic tracking to navigate surgical instruments has long been appreciated but current technology lacks sufficient accuracy, speed, robustness and immunity to magnetic field distortion to change the clinical paradigm.
"DEEP FIELD will break through the scientific frontier in surgical navigation to make magnetic tracking the new gold standard in surgical instrument navigation.


"The results of DEEP FIELD will significantly reduce or eliminate the use of real-time radiation sources such as x-ray and CT in many procedures while also enabling more accurate surgery, advanced image fusion and significantly improved patient outcomes".
The significant grants have been welcomed by Interim UCC President Prof John O'Halloran, Vice President for Research & Innovation Prof Anita Maguire, and Head of the College of Science, Engineering and Food Science Prof Sarah Culloty.

Prof O'Halloran said:
"This outstanding achievement by these cutting-edge researchers reflected their commitment to excellence in exploratory research. Securing this new funding will enable them to build capacity in their specialist areas and to develop their ambitious research ideas.
I would like to offer my sincere congratulations to the three grant awardees on securing this highly competitive funding, and I look forward to supporting these outstanding scholars in advancing these and other research priorities at UCC over the coming years."
Prof Maguire said:
"The prestigious ERC awards support frontier research by the highest calibre researchers across Europe – inclusion of three UCC researchers in the latest group of awardees is very welcome, highlighting the global competitiveness of their research and the exciting ideas they have presented. Sincere congratulations to all three researchers and their research teams – we look forward to exciting results from their endeavours."
Professor Culloty said:
"Academics from the College of Science, Engineering and Food Science play a major role in UCC's large research centres, including the Tyndall National Institute, the Environmental Research Institute and APC Microbiome Ireland. We are delighted that our three colleagues have been awarded prestigious ERC funding, enabling them to undertake cutting edge research in their respective fields of expertise".