2020
2020
UCC and UCC SU share top ten tips for studying at home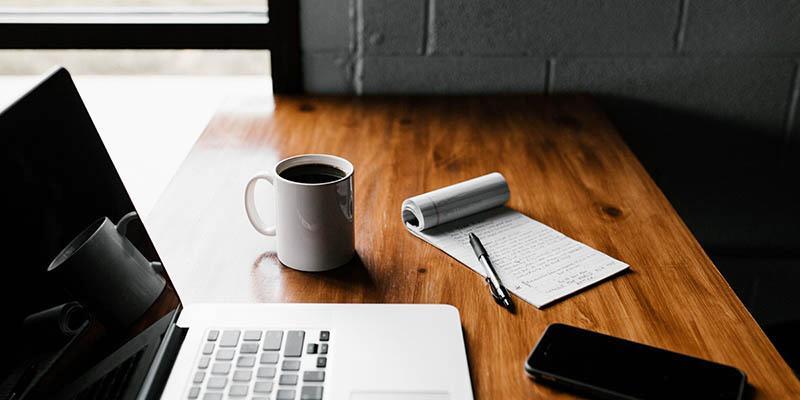 UCC's Centre for Digital Education and the UCC Students' Union share their top 10 tips for online learning.
Ireland's response to the Covid-19 pandemic has seen third-level institutions and schools closed across the country, as educators move quickly to adapt to a new way of teaching, using technology to deliver lessons directly into students' homes.
Their efforts were recognised by an Taoiseach Leo Varadkar in his St Patrick's Day address to the nation, in which he thanked "The teachers and lecturers finding new innovative ways to teach students on-line and putting together contingency plans for the Leaving Cert and College exams."
With that in mind, University College Cork, in collaboration with its Students' Union, has developed advice to aid those learning from home to make the most of this new arrangement and to adequately prepare for online assessment.
10 Top Tips for Students Learning Online in UCC will help students adapt to studying and completing assessments from home, and provides advice on issues such as accessibility, study routine and learning space, mental health, and guidance on the supports UCC provides to support its community.
Deputy President and Registrar Professor John O'Halloran said;
"UCC management is continually working to ensure that our students' learning experience remains consistent in challenging times.
"We are acutely aware that this challenge will not be met by only assisting our colleagues in delivering their teaching online - we must also support our students to adapt to this new reality, to ensure they are best prepared to learn and conduct assessments at home."

Catherine Dawson, UCC Students' Union Education Officer, said;
"Learning online will now be the new norm for the next while, and students will have to work collaboratively with their lecturers and their departments. With online lectures you can study in more ways, and during this time of isolation it is important to discuss what you are learning with other students in your classes.

"This can lead to a deeper understanding of your subject as well as combating isolation. Most importantly, look after yourself and your mental health, if you need supports reach out to what is available in your area."
10 Top Tips for Students Learning Online in UCC, created by UCC's Centre for Digital Education in collaboration with the SU Education Officer, give advice on:
Access to online learning - ensuring students have the infrastructure they need to learn from home, and the supports available for any challenges that arise.
Creating a dedicated study space at home.
Creating a study plan and routine that works for each student and their life.
Keeping informed and in touch with their lecturers.
Connecting with fellow classmates and friends.
Staying motivated in a new learning environment.
Preparation for online assessments
Digital citizenship and online etiquette - learning to be patient with others in a new learning dynamic.
Mental health and wellbeing.
Focussing on the positive opportunities that come with this new learning experience.
Photo by Andrew Neel on Unsplash.