2020
2020
Refugee Week is underway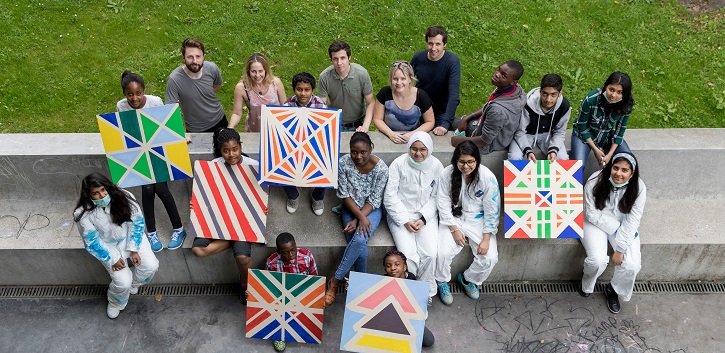 Talks on the rise of the far-right, and exploring the concept of sanctuary will be central to UCC's third annual Refugee Week, which runs until Friday, 7 Feb 2020.
In the face of the rise in the far right in Ireland today, and as a university of sanctuary, it is incumbent on all of us to show solidarity with asylum seekers, refugees and vulnerable migrants, with the acknowledgement that migration is a central feature of Irish identity. To this end, the question of what sanctuary means will be explored through talks, seminars, workshops, films, art, music, dance & reflection.
Speaking ahead of Refugee Week, UCC Deputy President and Registrar, Professor John O'Halloran said: "Creating a university that is inclusive and engaged with its wider community is an ongoing process. Refugee Week is an important part of that process, a signal that we want to learn and engage supportively with asylum seeker, refugee and vulnerable migrant communities."
One of the central events of Refugee Week will be a talk by Dr Piaras MacEinrí on the question 'Is Ireland becoming xenophobic?'. This takes place at 1pm on Tuesday, 4 February, in the Creative Zone in the Boole Library.
Two years on from the University being awarded sanctuary status, Fáilte Refugees UCC will host a conference exploring 'What is Sanctuary?', while BetterTogether, a group run by Quercus scholar Vera Stojanovic will host a Volunteer Fair, where individuals can see how they can get more involved in work with and for the refugee and asylum-seeking community.
UCC is also delighted to welcome UNICEF Youth Ambassadors Natasha Maimba and Minahil Sarfraz to campus for a seminar on the topic 'Building Sanctuary Building Connections', at which there will be live link-ups between students in UCC, Veracruz University, Mexico and the University of Newfoundland in Canada.
For more information on these events and more about Refugee Week, visit https://www.ucc.ie/en/edi/news/edi/refugee2020/