2018
2018
IMI makes FT's business school rankings for the first time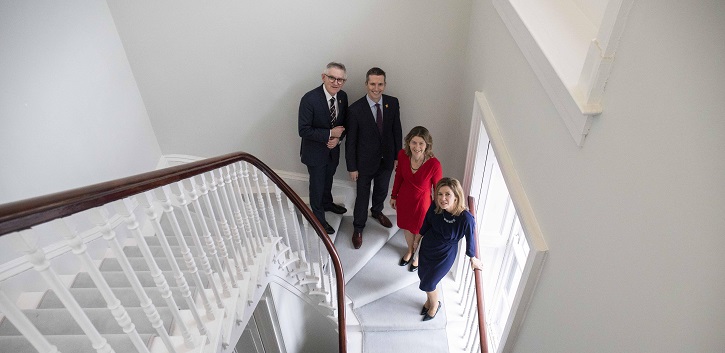 The Irish Management Institute (IMI) has entered the Financial Times' European Business Schools Rankings for the first time in its history, becoming the highest new European entrant in this year's list.
The IMI, which merged with University College Cork in 2016, was ranked in 76th place out of 95 in Europe, and now ranks 18th in the UK and Ireland, in what is a seen as a "ranking of rankings" that measures the quality of programmes at various business schools.
"The Financial Times rankings are an important benchmark for our industry. Being based on feedback from clients and the marketplace gives them real credence, and I see this as evidence of the positive impact we're having as we equip leaders to build the future," said Simon Boucher, CEO of IMI.
Professor Patrick O'Shea, President of UCC, congratulated IMI on its ranking success. "We are immensely proud that IMI has entered the Financial Times European Business School ranking for the first time as their top new entrant. This is testament to the quality of what IMI delivers to the corporate and business community and we look forward to continued success as we advance our plans to develop the Cork University Business School as a global leader in business education and research for and with the community locally and globally."
IMI is the only Irish business school to be globally ranked in the FT's table of executive education custom programmes — tailor-made short courses, ranked 61st out of 90 schools.
In May 2018, IMI retained the prestigious global rankings for the provision of Customised Executive Education for the 10th year in a row, with the Open ranking achieved for the first time.
Professor Ursula Kilkelly, Head of the College of Business and Law, UCC, added her congratulations to IMI on their latest ranking success. "We look forward through deepening engagement with Cork University Business School to the fulfilment of the University's ambition to provide business education throughout the lifecycle from undergraduate to executive at the very highest level nationally and internationally."
This announcement follows the official opening of UCC's Centre for Executive Education at 1 Lapps Quay in Cork city, which will be the future home of IMI activities in Cork. Together, IMI and Cork University Business School are the single largest provider of executive education in Ireland.
Read more about IMI's Customised Programmes and its Diploma and Short Programmes.