News/Newsletters
News/Newsletters
Microbiology student wins 2023 Mary Mulvihill Award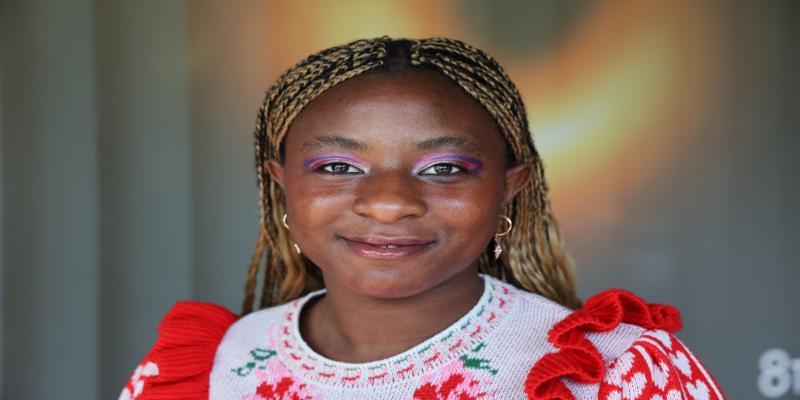 Fourth year BSc Microbiology student at the School of Microbiology, UCC, Ayomide Ajani is the 2023 winner of the Mary Mulvihill Award, a science media competition for third-level students that honours the memory of science journalist and author Mary Mulvihill.
This year's Mary Mulvihill competition invited entries on the theme of 'Energy', further information can be found at: Mary Mulvihill Award – Science for the love of it. The competition is now in its seventh year and Ayomide, who won the top prize for her illustrated essay, 'Imagining the Future of Energy through Science Fiction', is the first winner from UCC. Ayomide's essay can be read here: Ayomide Ajani Essay.
Ayomide has just completed her BSc in Microbiology at the School of Microbiology in UCC, where she undertook a final year research project investigating the host range of phage (a type of virus) that infect E. coli, bacteria that are normally present in the gut microbiome.
The judges for the Mary Mulvihill Award 2023 were: Hannah Daly, Professor in Sustainable Energy & Energy Systems Modelling, University College Cork; Karlin Lillington, Irish Times tech journalist & columnist; Nigel Monaghan, Former Keeper, National Museum of Ireland - Natural History; and Anne Mulvihill, Sister of Mary Mulvihill.
Ayomide's win has also been the subject of the following articles:
Cork student wins 2023 Mary Mulvihill award for illustrated essay on energy (siliconrepublic.com)
UCC student wins 2023 Mary Mulvihill Award for digital essay on future of energy – The Irish Times