News/Newsletters
News/Newsletters
Congratulations to the Summer 2023 PhD Graduates from the School of Microbiology.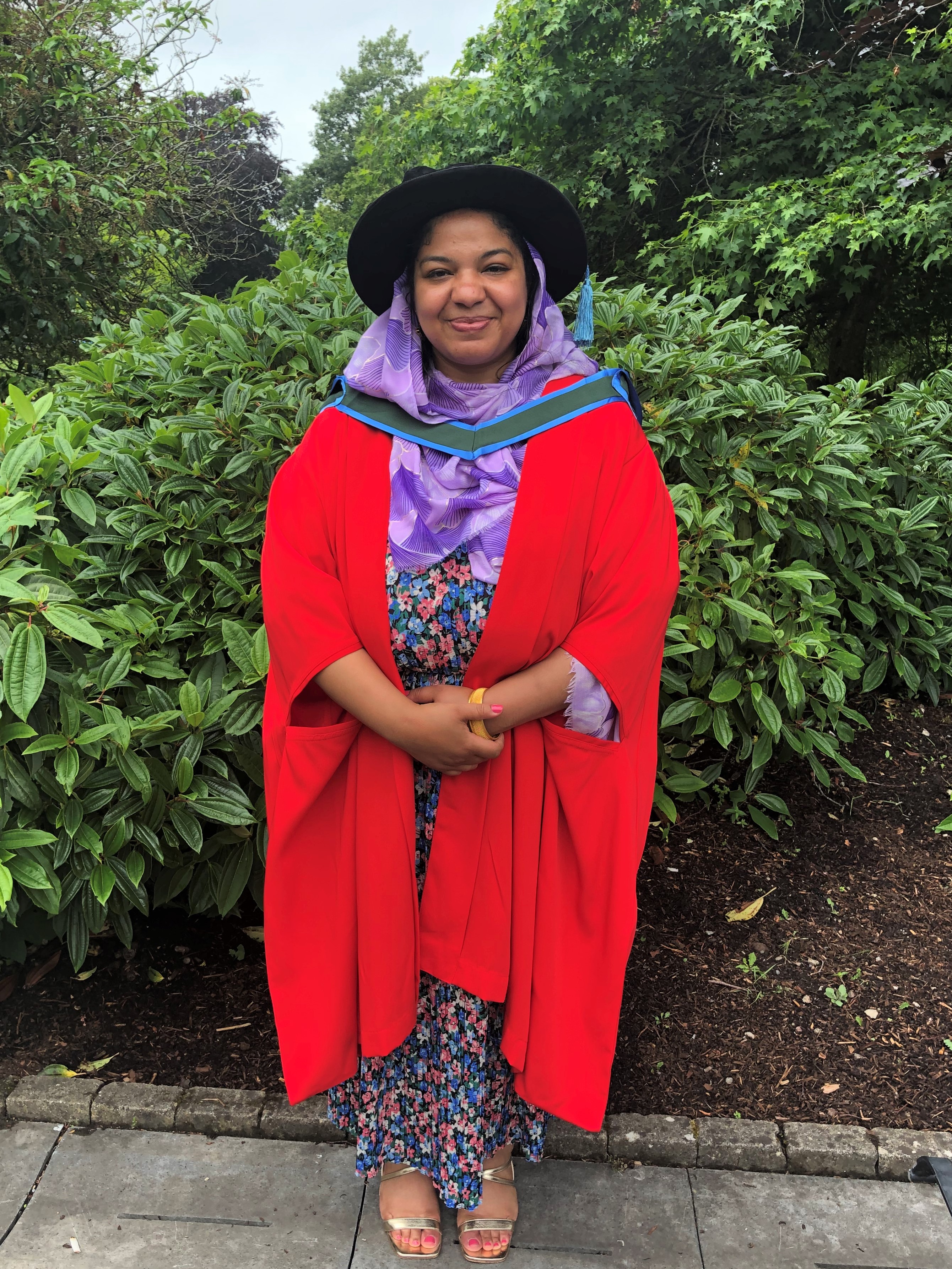 Four School of Microbiology students were conferred at the Summer Conferring Ceremonies, University College Cork, on 23 June 2023.
Christina Killian
Investigating the host-microbe dialogue in aging
Amel Sami
Optical spectroscopy for biological and biomedical applications: potentially impacting future of healthcare with research, clinical translation and education
Two students were also conferred in absentia.
Darren Fenton
Development of a ribosome profiling protocol to study translation in the yeast Kluyveromyces marxianus
Guillermo Ortiz Charneco
Characterization of two prevalent yet distinct conjugation systems among lactococci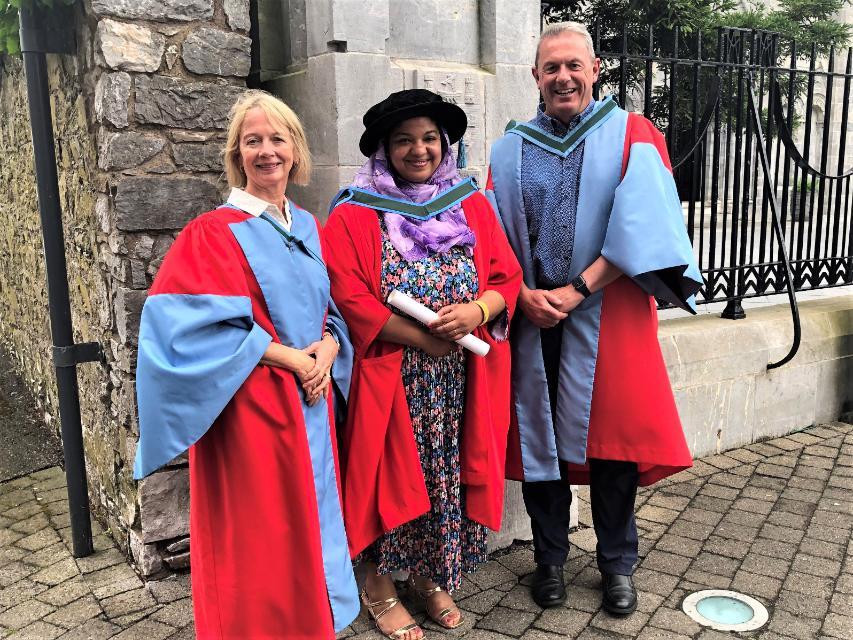 Pictured after the Summer 2023 Conferring Ceremony L-R: Professor Catherine Stanton, Dr Amel Sami and Professor Paul Ross.